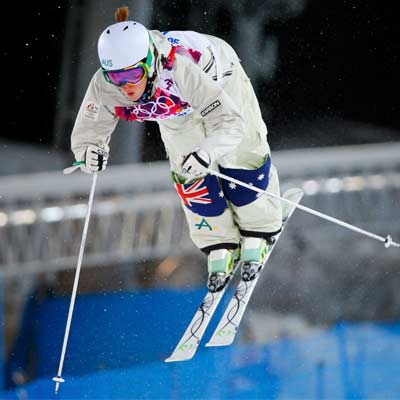 Bode Miller, the world's most celebrated Alpine skier, who was favourite for the crowning gold of his career in the downhill at Rosa Khutor today (Sunday), warned yesterday that the longest piste in Games annals here was so treacherous that "it could kill you".
It was a shocking warning to offer on the eve of the Games' blue riband challenge and though 36-year-old Miller is famed for his outspoken outbursts, he was evidently speaking from the heart after witnessing his team-mate Marco Sullivan narrowly avoiding a dreadful crash.
Yesterday Miller roared down the piste at 82mph, finishing more than half a second faster than any of his rivals in the final training run and, true to his daredevil reputation, admitted that he had savoured "a f------ real course" which was "so damned fast".
Yet he was also evidently alarmed by a series of incidents which befell his rivals. "You saw Marco," he said. "It looks an innocuous place and there's nothing there, but he almost killed himself. If that crash doesn't go just the way it went, he goes flying through nets going 75mph straight into the trees. This is one of those things that if you are not totally focused and paying attention, this course can kill you."
Before Miller's bid to become the oldest Alpine skier ever to stand on the podium, Norway's 40-year-old biathlete Ole Einar Bjorndalen went one better by equalling the record for most Winter Olympic medals as he took the 10km sprint to take his tally to 12, matching his compatriot Bjorn Daehlie.
Two other winter sports greats were also among the first champions of the Games, with Norway's cross-country skiing 'Iron Lady' Marit Bjoergen winning her fourth gold medal with a triumph in the skiathlon event.
Then Sven Kramer, Holland's hero as one of the greatest speed skaters in history, successfully defended his 5,000m title, smashing his own Olympic record in 6min 10.76sec.