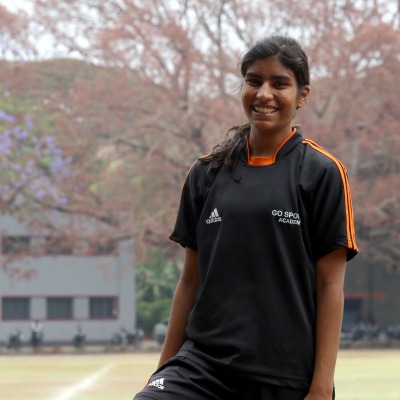 Pune: Her dream is to play for the Indian eves football team and she has the plan for it. Alisha Ranikhetwalla, who plays for the local football team Go Sports dreams big. For her, football has become her passion.
"I simply love this game. It is my life," said Alisha, as her team was celebrating their win over Viva on Sunday.
She started playing football when was 13, and coming so far he is happy that she chose this game.
Growing up, Alisha always played football with her colony friends who were mostly boys. She feels playing with boys shaped her game. "I always trained with the boys. Playing with them surely improved my game," said Alisha.
She further added, "Looking at the guys stamina, I was always motivated. I worked very hard to play like them. And in these couple of years, I have seen myself improve"
Family support
Come what may, it your family that always stick with you through your thick and thin. And Alisha proudly boasts that her family always supported her dream for playing football. "I don't know about others in the team, but my family has always supported me. My mom mostly comes to watch me play. She's proud of my progress," informed the midfielder.
However, her mother makes sure that she does not lose her focus from her studies.
Alisha wants to back her football skills with a good career too. "I want to complete my studies with good marks. This will my career my in football," said Alisha, who is pursuing her FY BSc form Fergusson College.
Talking about the football scene in the city, Alisha said, "It needs to grow. We need more and more girls to take up football as their career."
The 18-year-old feels the scene would change if there were more tournaments in the city.
The city footballer has also played for the Maharashtra team. Overs the years of playing football, Alisha has many memorable moments but there one which is itched in her mind.
"It was the zonal match against Ahmednagar in 2013. We played well but we lost in the penalty shootout. I got to learn a lot from that game," she signed off.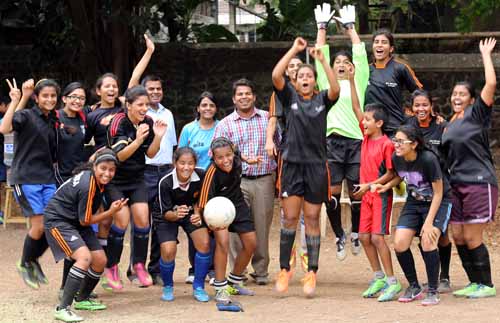 Know the player:
Name Alisha Ranikhetwalla
Age: 18. Position: Midfielder
Teams: Maharashtra, Go Sports
Looks up to: Rodney and Sydney Lazarus (her coach)
Ultimate dream: To play for India