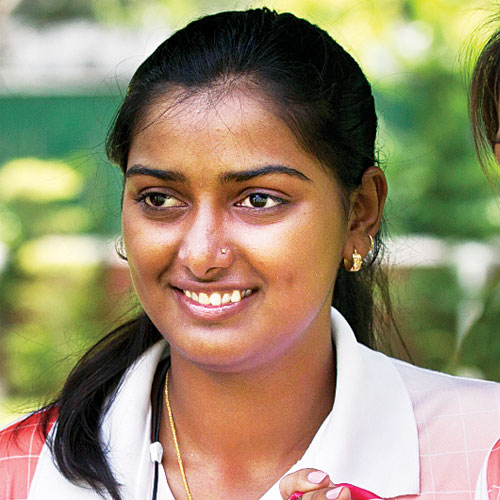 In a unique case, 11 of the 16 top Indian archers, who have been summoned for the national camp, have decided to skip it and instead train at centres near their homes. Worse, this is not the first instance either. Kolkata and Aurangabad coaching camps have witnessed a similar situation in the past and the Archery Association of India (AAI) has remained studiously silent on the issue.
The month-long national camp is currently under way at the Yamuna Sports Centre here since January 15. And, it is being held under the watchful eyes of Korean coach Lim Chae Woong besides Indians Ashim Kundu and Sushma Nandal.
The five archers present are national champion Atanu Das, Tarundeep Rai, Muni Ram Tirkey, Gurcharan Besra and lone female archer Reena Kumari.
Ace archer Deepika Kumari had informed the AAI in advance about her inability to attend the camp. She has been undergoing training at the Tata Academy in Jamshedpur, where she's focussing on a couple of areas ahead of the first national ranking tournament in New Delhi from February 12-15. But there was no prior intimation from former world No. 1 Jayanta Talukdar, who is also training with Deepika in Jamshedpur.
However, AAI treasurer Virendra Sachdeva has claimed that all others have also explained their reasons for skipping the camp, which has coincided with the 40-year anniversary celebrations of its inception.
Sachdeva said: "The problem has only occurred as AAI has been derecognised by the sports ministry last year and some of the government departments like Railways are refusing to release our archers for the camp. We're now hopeful that this problem will be resolved soon as our president VK Malhotra has spoken to various offices. Tata Academy, too, informed us well in advance that they will be going ahead with their own training camp in Jamshedpur. But, we are hopeful that all our top archers would be available for the subsequent camps in the future." Sachdeva ruled out any disciplinary action against any of the absentees.
Meanwhile, dna has learnt that three of the absentees – Dola Banerjee, Mangal Singh Champia and Rahul Banerjee – are currently training in Kolkata.