Arsenal manager unhappy he will face Chelsea's rivals Draxler could be heading to Emirates from Schalke.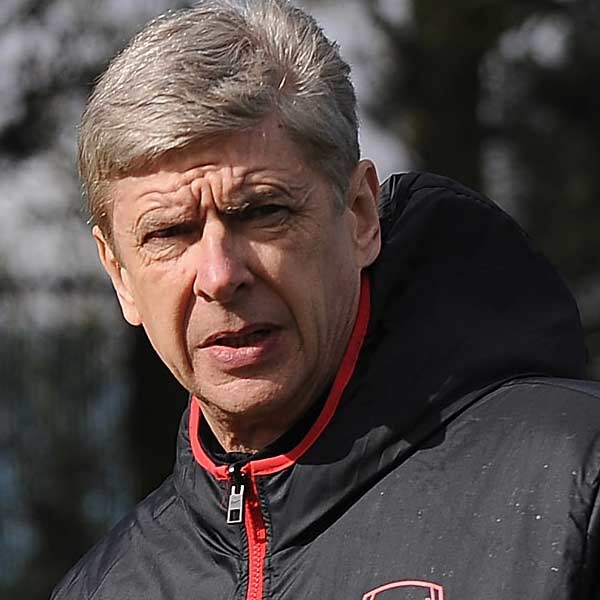 Arsene Wenger has accused Chelsea of "playing" with transfer window rules to enhance their Premier League title challenge. Wenger, the Arsenal manager, believes the sale of Juan Mata to Manchester United proves Chelsea have finally accepted they cannot keep losing money. But he feels the timing of the deal is designed specifically to help Jose Mourinho's team.
Wenger is still considering spending some cash himself before the transfer window closes, with Schalke star Julian Draxler keen to move to Arsenal. It is understood Arsenal representatives travelled to Germany for talks this week, but Arsenal have so far failed to meet Schalke's 37 million pounds asking price for the 20-year-old.
Third-placed Chelsea are two points behind Premier League leaders Arsenal and have already faced United twice this season. But Mata will be eligible to play for United in games against Arsenal, Manchester City and Liverpool. Wenger has already questioned the fact Chelsea have sent Romelu Lukaku on loan to Everton for the season.
The striker can help Everton take points off Chelsea's rivals, but cannot play against his parent club. Following the victory over United last week, Mourinho claimed he wanted the Old Trafford club to beat all of Chelsea's title rivals and finish fourth. "He sums up what Chelsea's thinking is," said Wenger. "I can understand that. He has not done anything wrong, no, no. They just play with the rules. "Chelsea have already played twice against Manchester United, so they don't play again any more. They could have sold Mata last week, but it opens at least the opportunity of the dates of this transfer window. Some teams have already played twice against one opponent and some others not.
"I just think you would want that everybody is on the same level. I can understand completely what Chelsea is doing. Maybe the rules should be a bit more adapted to more fairness. Maybe the transfer window should stop when everybody has played once. That happens in the rest of Europe." When asked whether Chelsea also played with the rules over Lukaku's loan, Wenger added: "That is as well a rule that is not normal. When you loan a player, they should play everyone."
United have paid a club-record 37 million pounds for Mata and Wenger believes that, apart from attempting to boost their own title hopes for this season, Chelsea are trying to balance the books. They have, however, reinvested an initial 12 million pounds in signing Mohamed Salah from Basle. "Next season, Chelsea will have to play United again," said Wenger.
"So I think there's a financial reason. That is the first time I come to that conclusion with Chelsea. It means somewhere that Chelsea changes philosophy and they want to get in line with Financial Fair Play. That is a good thing. "They lost 50 million pounds last year, disguised maybe it's more. We didn't need the rules of FFP to be dictated to us because we imposed it on ourselves, and that should be the case for everybody. It is difficult because you fight with a gun against people with a tank.
"Today, everybody now fights on more even ground. Until now, we only had one or two billionaire owners. But once we have 10, they have to respect some rules or they kill each other and it's endless. "In the short term, people will try to get round FFP. But if you imagine tomorrow 20 clubs in the Premier League with 20 multi-billionaires. At some stage they have to sit down and say: 'Look, are we killing each other just to pay higher wages, or do we make a rule that makes sense?' It will happen in the longer term, there's no other way."
While Arsenal weigh up a big late bid for Draxler, Wenger has been boosted by the return to fitness of striker Nicklas Bendtner for tonight's FA Cup fourth-round clash against League One Coventry. Alex Oxlade-Chamberlain is also in line to start his first game since suffering a serious knee injury on the opening day of the season against Aston Villa.
Wenger said: "We go into this game with a serious attitude. Losing to Blackburn in the FA Cup last year was a big blow for us and we want to deal with the game seriously. "When you are on a run it is important not to interrupt it with a setback. That is what is at stake, every win makes the team stronger and more confident. We do not want to be up and down, up and down. It is important we continue our consistent run."