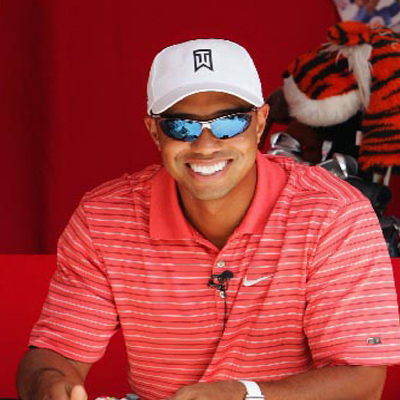 World number one Tiger Woods has maintained his place at the top of the latest global golf rankings despite an inactive start to the new season, with Adam Scott and Henrik Stenson in close pursuit.
The tour moves on this week to the Arnold Palmer Invitational at Bay Hill where Woods is the defending champion, although he has reportedly withdrawn from the event with a bad back.
According to Sport24, American Woods is on top with 9.70 points, followed by Australian Scott with 8.34 points in second place and Sweden's Stenson in third with 8.22 points, while Justin Rose leapfrogged ahead of Ryder Cup teammate Rory McIlroy to take sixth place in the rankings.
Official world rankings in increasing order (top 10): Woods, Scott, Stenson, Jason Day (Australia, 7.03 points), Phil Mickelson (US, 6.39 points), Rose (England, 6.25 points), McIlroy (Northern Ireland, 6.19 points), Dustin Johnson (US, 5.97 points), Sergio Garcia (Spain, 5.96 points), Zach Johnson (US, 5.90 points).