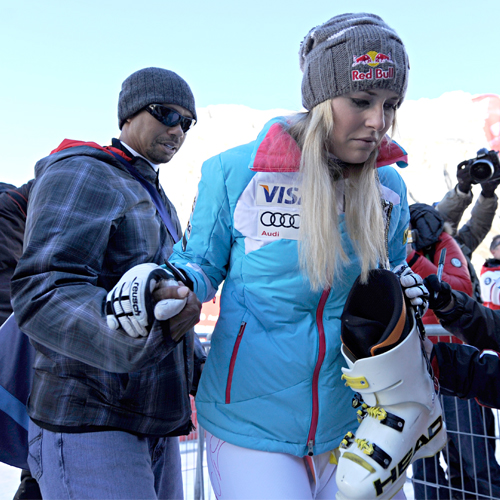 Olympic champion and Tiger Woods' girlfriend Lindsey Vonn failed to finish the World Cup downhill at Val d'Isere after her unstable right knee gave way halfway down the course, according to reports.
According to the BBC, Vonn had returned after 10 months out with a serious knee injury suffered in last February's World Championships in Austria.
The American still intends to defend her Olympic title at Sochi in February, the report said.
She said that her knee is loose and it is not stable, adding that it is the way it is going to be from here on out.
The four-time overall World Cup champion only returned to training in September, and in November partially tore the anterior cruciate ligament (ACL) in the same knee, the report added.
However, Vonn insisted this latest setback would not have major ramifications, saying she would race a maximum of two more events before heading to Sochi for the downhill on 12 February, the report mentioned.
Vonn also said that her goal is the Olympics and she needs to be careful about how many races she does.