The Australian pace trio tormented the English batsmen with pace and aggression on Day 2 of the fifth Ashes Test at SCG.
The story of the Ashes in Australia has been Mitchell Johnson and his awesome comeback as he used his pace combined with deadly aggression and speed to skittle the English batsmen time and again.
Australia are on the cusp of a 5-0 whitewash win over England as they close in on a win in Sydney.
The pace trio of Johnson, Peter Siddle and Ryan Harris has played all 5 Test matches in this series and has along with spinner Nathan Lyon and part-time bowlers Shane Watson and Steve Smith managed to get all 10 English wickets on all occasions.
On Day 2 of the Ashes final Test Johnson, Siddle and Harris managed to get three wickets a piece as they rattled the English team getting them all out for 155 managing to give Australia a lead of 171 runs after the first innings ended.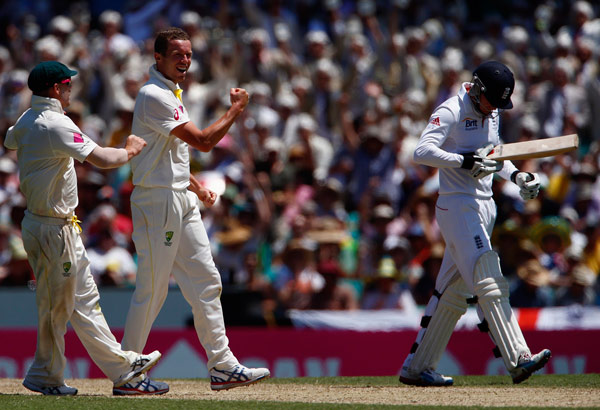 Peter Siddle (Pic: Reuters)
The figures in this innings of the bowlers is interesting to note. Siddle is the most economical bowler and has been in the series. He may not get the wickets but the pressure he exerts on the batsmen frustrates them and forces them to hit the bowler bowling from the other end which yields wickets for the team.
Harris was Australia's work horse bowler in England and continues to be even here. The man fondly called 'Rhino' by his teammates was the only man who stood between England and the Ashes a few months ago as he bowled his heart out getting wickets as well as making handy runs as the batsmen failed miserably.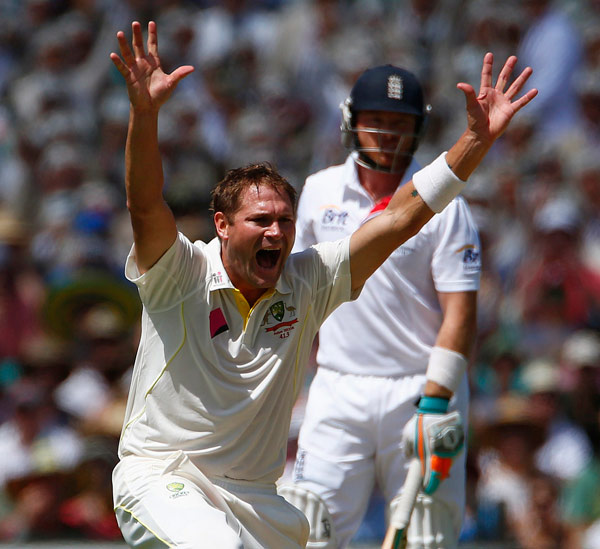 Ryan Harris (Pic: Reuters)
A few months later with Johnson back, Ryan Harris continues to do the hard work but he has help from a faster bowlers in Mitchell Johnson. Perhaps Johnson's wicket flood is the reason who injury-prone Harris is still fit and playing the Sydney Test this week.
Stress due to bowling and the work load has over the years taken a toll on 34-year-old's body and despite being a great bowler he has spent more time out of the Australian team than in it during his career.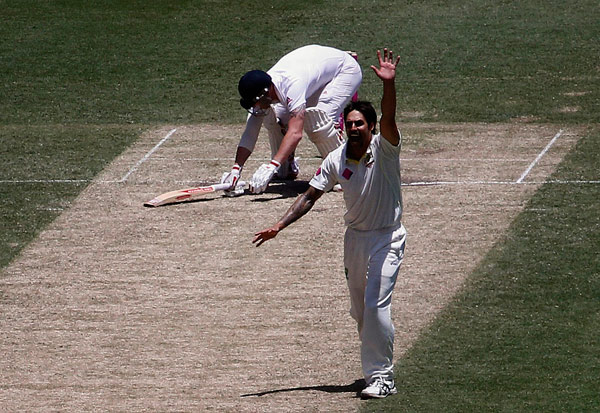 Mitchell Johnson (Pic: Reuters)
In a game that is unfair to bowlers, Mitchell Johnson, Peter Siddle and Ryan Harris have stood their own and been instrumental as much as their batsmen, coach and captain in scripting this historic Ashes win for Australia.
A deadly combination, these three pacer must surely have the batsmen of the world living in fear looking at the likes of Kevin Pietersen, Ian Bell and Alastair Cook - all world class batsmen being bundled for paltry scores in this series.