The former Sri Lankan medium-pacer guided the team to some of their best results in Indian domestic tournaments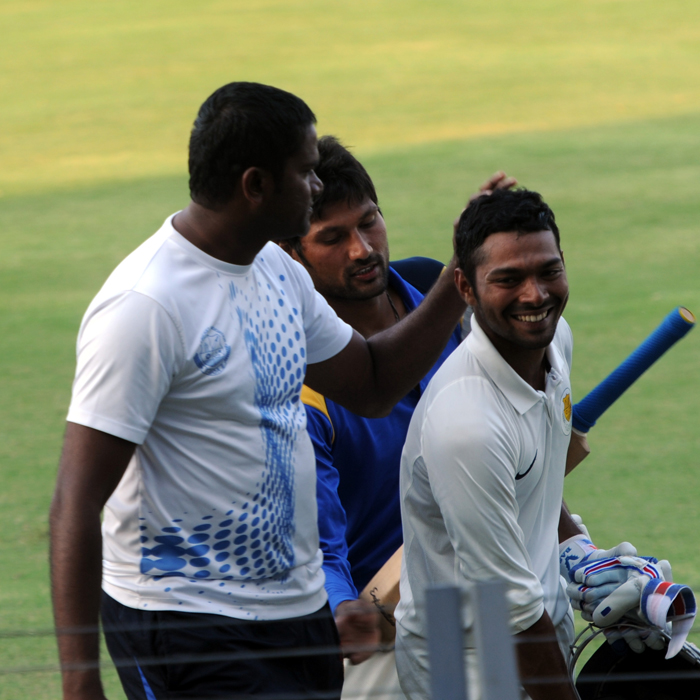 Goa's senior pro Swapnil Asnodkar termed the domestic season gone by as the best phase in their cricketing history. Former India medium-pacer and now coach BK Venkatesh Prasad was amazed by Goa qualifying for the Syed Mushtaq Ali Trophy T20 Super League, which ended with Baroda emerging champions less than two weeks ago.
"Goa have surprised one and all, haven't they? It is amazing. Coming from south, I have never heard of Goa making it to the All India stage at any tournament. They have done that and almost qualified for the final," Prasad observed.
Goa's remarkable season, in which they fell short of the Ranji Trophy quarterfinals by just 0.001 in quotient and missed the Mushtaq Ali Trophy final by just two deliveries, coincided with their hiring former Sri Lanka medium-pacer, 35-year-old Nuwan Zoysa. He is the first Sri Lankan to coach an Indian domestic side.
Zoysa, who took over the reins from former India pacer Dodda Ganesh, had to abandon the Mushtaq Ali Trophy Super League in Rajkot after the first match and return home. "I had some family problem, so I had to rush back to Colombo and could not stay back for the tournament," Zoysa told dna from Colombo.
Looking back at the season, Zoysa said: "We had a fantastic season. We won four Ranji matches, missed Ranji quarterfinal qualification, became south zone T20 champions. This has been a golden era of Goan cricket. As a coach, I am very happy the way Goa played.
They showed entire India that on any day, they can compete with any good team. We will
try to play it the same way in the coming years as we did this year," said Zoysa, who played in 30 Tests and 95 ODIs for Sri Lanka before injuries cut short his playing career in 2007.
Coaching a lesser side as Goa can be a tough ask for any coach, let alone a foreigner. Zoysa said: "That Goa is not a strong side in India was the biggest challenge for me. But they are a talented bunch of players, all professionals. Whatever we had planned was executed well. Also, it was not all that difficult because Goa and Colombo were similar. I felt at home in Goa."
Zoysa whose coaching stints in Colombo includes the popular Nondescript Cricket Club that has international players like Dinesh Chandimal, Upul Tharanga, Farvez Maharoof and Lasith Malinga, and Nagenhira Nagas in the Sri Lanka Premier League T20.
He could not have asked for a better show from his team this season. "I am very happy as a coach. The things we executed were fantastic. These boys played absolutely well. My assistant coach, Prakash Mayekar helped me a lot. It was not easy to understand the language. Prakash's knowledge about Goan cricket made it easy for me. It was a fantastic team effort," said Zoysa.
Zoysa could not digest the fact that Goa missed the T20 final by a whisker. They needed to chase down a stiff target of 181 in 14.4 overs. But they got there taking two extra deliveries. "That was a difficult thing to swallow,' said Zoysa. "It happened in Ranji Trophy as well (missing quarterfinal berth by 0.001 quotient). It was very disappointing not to qualify. But we have to accept things. Overall, the Goans showed all of India they are capable of playing consistent good cricket and hope we do it the same next year and qualify for the All India level."
Zoysa has one more year to see through with Goa in his two-year contract. "I am very much looking forward to working again with the bunch of players. After T20, they will be playing a league in Goa. It is a very small talent of pool in Goa. After about two months of rest, we will start our camp for the next season outside Goa as it will experience rain during that period," Zoysa said.