While Sachin Tendulkar's career right from the time he began as a teenager has been an example of phenomenal dedication combined with discipline, Tendulkar has also been fortunate in being surrounded by people who made an impact on him and guided him when he began his career.
Hemant Kenkre, Lalchand Rajput and Krishnamachari Srikkanth consider themselves lucky to be associated with Tendulkar at the start of his career.
Kenkre, a batsman in Mumbai cricketing circles, was Tendulkar's first captain in 'A' division Kanga league in 1988, leading Cricket Club of India. Rajput was Sachin's first captain in Ranji Trophy and Irani Cup in 1988-89 while in a momentous occasion, Srikkanth led the youngster in his first international on the tough tour of Pakistan in 1989.
"It is only God's grace that I was his first international captain," Srikkanth says.
Looking back with pride, Kenkre, now 55, says: "We were only lucky to get a chance to do what we did. We did not do him any favour. It was ordained and I just happened to lead him in his first 'A' division league in Kanga as the regular captain at that time, Sandeep Patil, was not available."
For Rajput, it's a "great feeling that we saw a youngster who was really keen, very focussed, run hungry coming at that age and carried that for the last 25 years. It is easy now to say but then we never thought he will get a hundred international centuries."
Kenkre remembers Tendulkar's first Kanga 'A' division match as if it happened yesterday.
Tendulkar was only 14 then and the rules of the CCI did not allow any minor to use the clubhouse premises, where the dressing room was located those days. However, the rules were amended to accommodate the little genius.
Kenkre says, "Against Karnataka Sports Association, we were batting second and the pitch was deteriorating. Young Sachin walks in at No. 4 and I was the non-striker.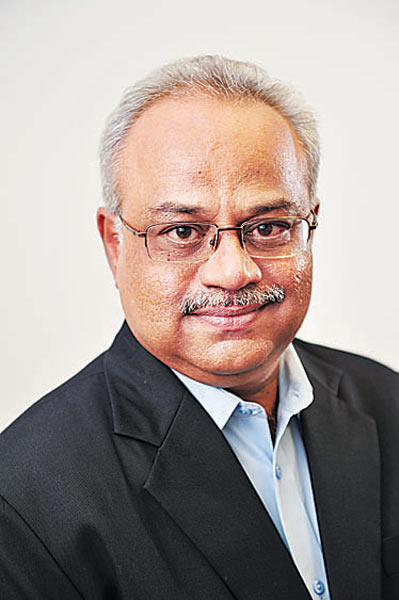 "The first ball he faced off Sharad Rao, a former Karnataka Ranji medium-pacer, he hit it straight over middle-stump for a six. That was just a six but spoke a lot about Sachin's attitude and that he had no fear. It was not a slog but a beautiful shot straight from the copybook."
Even at 14, Sachin was a man in the midst of many stars. "He just fit into the scene. He never looked out of place. The CCI had big names like Patil, Alan Sippy, Shishir Hattangadi among many others. From the first day, he had that aura," recalls Kenkre, who had also played against Tendulkar's brother, Ajit, when the latter turned out for Jolly Cricketers.
Kenkre was also coached by Tendulkar's guru Ramakant Achrekar, who allowed CCI to include Tendulkar in the team.
"Achrekar sir believed that if Sachin plays for the CCI, which has a rich history and tradition, he would get to play at an international ground and also get to play on very good pitches of international standard. He would be mentored by stalwarts like Dilip Sardesai, Hanumant Singh, Milind Rege among others. They were always there for advice."
It was only a matter of time that Tendulkar graduated from CCI to play for Mumbai Ranji team.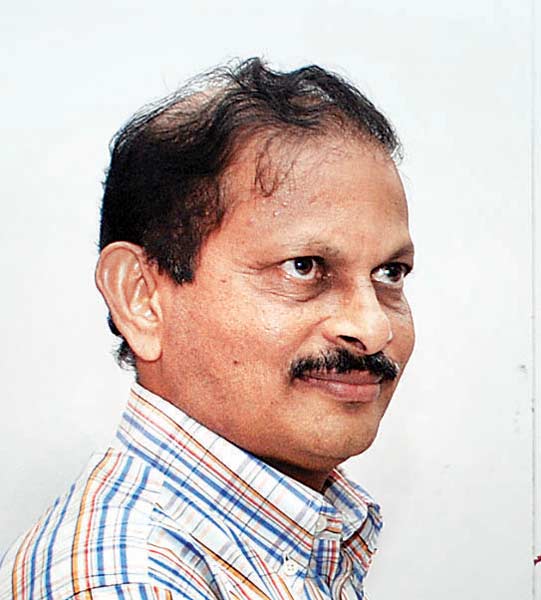 Rajput recalls: "He was very comfortable at the nets, taking on our best fast bowlers like Raju Kulkarni with ease. As he was only 15, he was very shy when he joined.
"My job was to make anybody new to the Mumbai team feel comfortable, like he is part of the family. And make him feel like he has played a lot of matches. On his debut match against Gujarat at Wankhede, he was nervous in the initial stages. I fell for 99. When he came in at tea time, he told me 'Bad luck, sir'. I said 'Don't worry, I will be happy if you get 100 on debut'. He got a 100 and never looked back since."
As captain, Rajput insisted that Sachin be included in the playing XI straightaway, though some including the then chairman of selectors Ramakant Desai felt that he should gain experience by being part of the team for a couple of matches.
"Selectors Milind Rege and Naren Tamhane supported me and said that a batsman in good nick should play. When he got his first century, everyone was talking about him. The best part was in the second game against Saurashtra in Rajkot, he got a brilliant 89 in the second innings on a turning track. That's when I said that this boy is going to be something special."
Special he did become, when he got the India call up, which Tendulkar thought should have come for the tour of the West Indies in March-May 1989.
Kenkre remembers: "Sachin said to me that he was disappointed at not being selected for the West Indies tour. Though he did not crib, I could make out he was so sad. 'I should have been there' he told me."
Srikkanth's job as a captain was made easier by the fact that Tendulkar had a bagful of runs including centuries on debut in Ranji Trophy and Irani Cup.
Srikkanth says: "My initial thought was, by the time Sachin came to Pakistan, he had the talent as he has had enough runs in first class cricket. As captain, my job was to give him all the support and encouragement, and ensure he was comfortable.
"The greatest thing about Sachin was that he was calm and composed, knew how to handle pressure, never looked flustered and could carry on the whole thing.
"He was confident of himself. Even after getting hit by Waqar Younis on the nose, he wanted to continue batting and scored a brilliant half-century in Sialkot, where Pakistan were desperate to beat us. By the time the series ended, everybody knew he is the boy who will be the man for the future."
Srikkanth or any of the Indian think tank had no doubt that Tendulkar would succeed at the international stage that early. "As captain, all I told him was that he will play all the four Tests and that he needn't worry."
Of course, Tendulkar did not worry but bowlers world over did — for the next 24 years.