Directed by Alex de la Iglesia, the film 'Messi', in documentary format, details the life of the Barcelona and Argentina superstar. With prominent figures from Messi's sporting life, the film examines the keys to his success, from childhood up to now.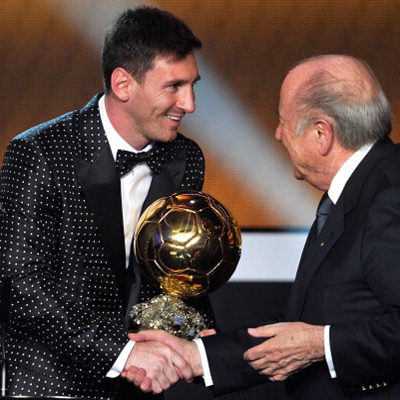 Getty
It walks us through his early years in Rosario when he had a growth hormone deficiency and how Barcelona stepped in despite doubts over whether their plan would succeed in the long run. It also charts his run with Argentina and comparisons with another Argentina legend Diego Maradona.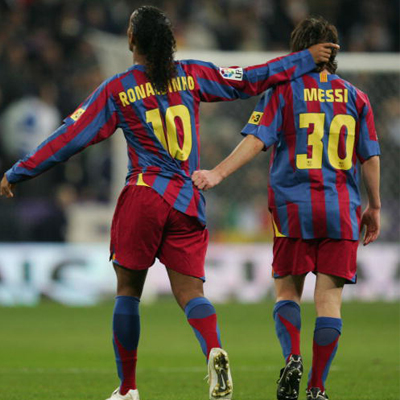 Getty
This Thursday saw the premiere of the film 'Messi', which covers the life of the Barça superstar, and is directed by Álex de la Iglesia. In an event held in Rio de Janeiro, the city that will host the World Cup Final in ten days time, the makers of the film showed clips from the movie for the first time. The film, which mixes fact and fiction, and is published in documentary format, tells the story of Lionel Messi from his childhood in Rosario up to him becoming the best player in the world at Barcelona.
With prominent figures in the sporting life of Messi, like the coach who helped him become one the best in the world, Pep Guardiola. The documentary also features his Barcelona teammates like Gerard Pique, Jose Manuel Pinto, Andres Iniesta, and Javier Mascherano, and old teammates at Newell's Old Boys, the film tries to explain the keys to Messi's success on the pitch.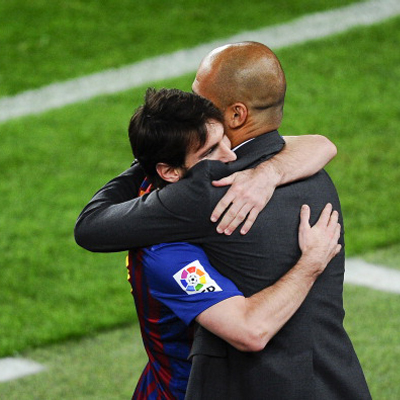 Getty
Several personalities from the world of football take part in the film, explaining their views on Messi. Jorge Valdano, co-writer of the film, former player and one of the presenters of the event in Brazil, appears alongside Cesar Luis Menotti, Johan Cruyff, current Argentine coach Alejandro Sabella, and journalists who have written about Messi, like Ramon Besa or Santiago Segurola. The film will be shown to the general public on various dates, depending on the country.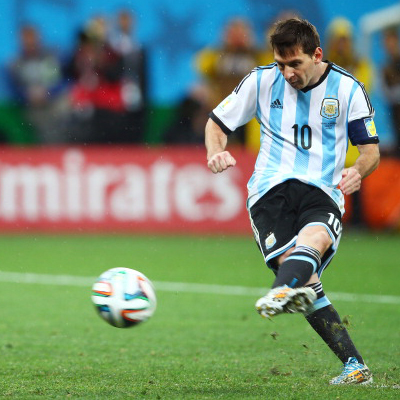 Getty
At the same time that Alex de la Iglesia's film premiered in Rio de Janeiro, in Argentina the book 'Messi', by journalist and writer Guillem Balague, was presented. This is the first authorised tale about the Barcelona superstar, which tells the story of the number 10 as a player right from the start. The book, which was presented in Barcelona a few months ago, is now coming to Argentina, a country vibrating with the performance of their team at the ongoing FIFA World Cup 2014. Argentina face Germany in the World Cup final on July 13 and the entire nation hope to see their superstar guide them to glory.