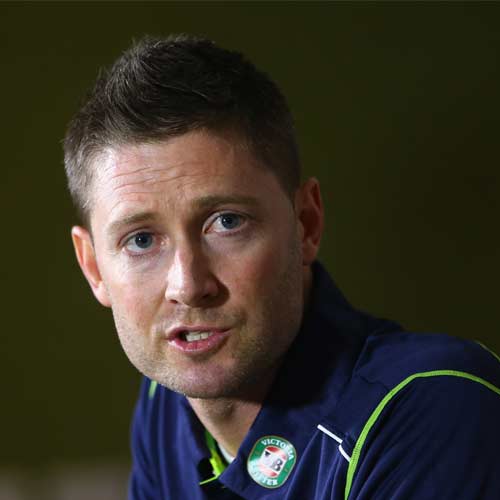 Australian Test captain Michael Clarke has said that three-Test series against South Africa will be a measure of how much his team has improved, especially with their performances in a 'golden summer' against England.
Clarke is confident that his team is chomping on the bit to charge against the South Africans at their own turf and is backing their old formula of a positive, aggressive approach to the game to succeed, starting in the first Test in Pretoria on Wednesday.
According to Telegraph.com.au, Clarke insisted that the cancellation of their tour match after torrential rain in Potchefstroom would have no impact on their preparation because of the amount of cricket they have played and the training facilities at Centurion Park, adding that their success against England has left them confident and buoyant.
However, Clarke said that the series against South Africa will be a gauge of how far they have come performance-wise, given that they face the challenges of playing against the No.1 test team in the world and the fact that it is becoming harder and harder for them to win away from home, which no amount of Ashes glory can help them overcome.
Stating that the challenges highlight how tough life on the road can be as a Test cricketer, Clarke however, said that the only advantage that Australia may have is that the conditions in South Africa are very similar to them, with wickets that have pace and bounce and pitches that are conducive to exciting cricket.