Mumbai Indians enter the Indian Premier League 2014 as the defending champions. They are also the Champions League T20 2013 winners. Mumbai are one of the favourites to lift the IPL 2014 title. Shrikant Shankar previews Mumbai Indians, highlighting some key areas.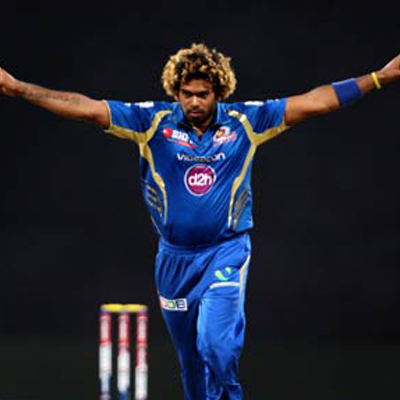 When Rohit Sharma took over the captaincy from Ricky Ponting in middle of the Indian Premier League (IPL) 2013, nobody knew what to expect. In the end, Mumbai Indians (MI) trumped strong favourites Chennai Super Kings (CSK) in the final to lift their first IPL title. They then went onto win the Champions League T20 2013 a few months down the line. Those two tournaments were the last that Sachin Tendulkar played for Mumbai. Now he will only be an 'Icon'. Mumbai made some interesting choices during the retention and then in the IPL 2014 auction. They still have a strong team, but looking at a glance from the 2013 squad, one would say that Mumbai are a tad weaker. Let us see who the important players Mumbai have and gauge what they might achieve in IPL 2014.

Captain

Rohit was the subject of scrutiny before IPL 2013 started. Many said his place in the Indian team was solely based on talent, not performance. Things changed for the better as soon as he took over the captaincy of Mumbai from Ricky Ponting midway in IPL 2013. The team had some mixed results and one has to admire Ponting's magnanimity to step aside as he was struggling with his own form. That allowed Dwayne Smith to come into the XI and also meant that a new side for Rohit to captain. Mumbai began to churn out results and did justice to their potential. They were not the best team through the group phase, but when it mattered in the final, their better players stood up.

Now, Mumbai have the bulk of their team from last year and that allows continuity. All those players look at Rohit as their captain. His form last season was quite good and he evolved as a captain and a player. Then came some record-breaking feats for India, but on the whole captaincy brought the best in him. He captained some legends of the game and without any fuss. He even calmed his players down towards the end of the IPL 2013 final as some started celebrating early, despite the obviousness of the result. Rohit is the undoubted leader and he will have to improve further, if Mumbai are to retain the IPL Trophy.

Key Indian Players

The advantage Mumbai have had over the years is their pool of highly talented Indian players. They are probably the most fashionable side in the IPL and are usually considered as favourites. Apart from Rohit, Mumbai have the likes of Harbhajan Singh, Pragyan Ojha, Zaheer Khan and Ambati Rayudu as their key Indian players. Harbhajan and Zaheer may be on their last legs, but their experience cannot be discounted. They were India's best spinner and pacer respectively not so long back. Ojha is a good spinner who has been part of the Indian Test team for a while. He generally plays in India and that speaks about his effectiveness in these conditions. The conditions in United Arab Emirates (UAE) are not so much different and his form could be vital for India.

Rayudu is still a player who has yet to convince many experts. As a youngster, his promise and talent were talked about in great volumes. But he has not fulfilled his promise yet. Mumbai have showed a lot of faith in Rayudu by retaining him instead of Dinesh Karthik. Maybe this year is when we all get to see Rayudu take that higher step.
Key Foreign Players

Another area where Mumbai have always been strong is their foreign contingent. Last year, they had the best list of foreign talent. This year, they look a little weaker. This is primarily due to the fact that Mumbai surprisingly let Mitchell Johnson, Smith and Glenn Maxwell go. They have got some good players in, but many of them have never played in the IPL. But first let us see the players they retained. Two foreign players have become the fabric of Mumbai after all these years. Kieron Pollard and Lasith Malinga have been as important to Mumbai as any other player. In the 2013 IPL final, it is these two who rose to the occasion and won Mumbai's inaugural title. Pollard's bowling is his weakness, but his batting and fielding cover that up easily. Malinga is the leading wicket-taker in IPL history with 103 wickets. He also missed the entire 2008 season, so that proves his quality. Malinga lost his way after last season's IPL, but has come back to form with his national team, helping Sri Lanka win the Asia Cup 2014 and the ICC World T20 2014 titles.

Now let's have a look at the foreigners Mumbai got during IPL 2014 auction. Michael Hussey is an absolute quality player that Mumbai got in the auction. He is down the list of top run-scorers in IPL history, but that was largely down to his involvement with Australia. This curtailed his participation in the IPL for Chennai . But last year, Hussey showed his true potential as a Twenty20 (T20) batsman, as he led the run-scoring charts with 733 runs. He will give Mumbai that solidity and runs at the top of the order that they have lost with the departures of Smith and mostly Tendulkar. The other key foreigner that Mumbai got is New Zealand's Corey Anderson. He is a genuine all-rounder and holds the record for the fastest century in One-Day Internationals (ODIs) off only 36 deliveries. Ben Dunk is an Australian wicketkeeper-batsman, who was the Big Bash League (BBL) 2013-14 Player of the Tournament. Australian pacer Josh Hazlewood and West Indies' seamer Krishmar Santokie are the other foreign imports in the Mumbai squad. Overall, it is a strong list.

Other Indian Players

Almost all the teams have top-level Indian players and foreigners. Obviously, some teams will have the better lot, but often matches can be decided by the lesser known Indian players. Kolkata Knight Riders (KKR) won the IPL 2012 final thanks to Manvinder Bisla's innings against Chennai. Mumbai have their own set of other Indian players who can make the difference. Last year, when Tendulkar got a thumb injury, it was Aditya Tare, who came into the side and won some matches with his attacking batsmanship. Mumbai went to great lengths to acquire his services during the auction. They eventually got him for a whopping bid of INR 1.6 crore.

The others who could be key for Mumbai are another wicketkeeper-batsman in Chidhambaram Gautam, seamer, Jasprit Bumrah and Sushant Marathe, who is also a wicketkeeper-batsman.

Strengths

Mumbai's greatest strength is their depth in talent. The main Indian and foreign contingent is as good as any in the whole of the IPL. They have a young, innovative and calm captain. Their support structure is brilliant and overall, it is a balanced squad. The batting has been boosted by the additions of Hussey, Anderson and Dunk. The bowling has the experience of Zaheer and Harbhajan. They probably are the best fielding unit in the IPL.

Weaknesses

While the batting is strong, quite often in the past, it is the bowling that has won Mumbai matches. They still have a good bowling unit, but it does not have the zip and pace from last year. Now, not retaining Johnson could prove to bite Mumbai in the back in the end. After the IPL and CLT20 last year, Johnson has gone onto become an even better bowler. Zaheer has the experience, but not the pace to trouble top batsmen. Another weakness that Mumbai have is that if and when their high-profile players do not perform, their lesser-known contingent has not pulled off notable victories. So, that means, Mumbai heavily rely on their bigger players, but they do have a lot of them in their ranks.

Past Records in each IPL

Mumbai Indians have always been the early favourites to win the IPL title almost every season. In 2008, a horrendous start put them off track. But they pulled themselves back with a run of six straight victories. Eventually, they lost crucial games in the end, and did not qualify for the semi-finals. The 2009, season was one to forget, as Mumbai finished seventh out of the eight teams. In 2010, they were the best team through the group phase, but an inexplicable performance in the final against Chennai cost them the title.

In 2011, Mumbai were consistent, but lost in the second Qualifier to Bangalore and Gayle's heroics. In 2012, Mumbai were outplayed by Chennai in the Eliminator. And in 2013, Mumbai went onto win the title.