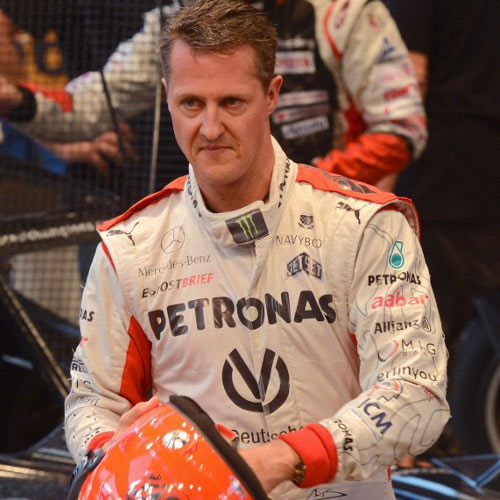 Former Formula One champion Jacques Villeneuve has offered his sympathy for the family of comatose German legend Michael Schumacher and revealed that he had suffered a similar skiing accident.
The seven-time world champion hit head on a rock 30 feet down a skiing slope on the French Alps and was subsequently put in an induced coma following grievous head injuries.
According to the Mirror, the 1997 F1 champion was also knocked unconscious but said that he was lucky enough to escape with minor injuries, adding that it is just 'bad luck'; for Schumacher as he has spent his life living on the edge without getting hurt apart from an incident at Silverstone when he broke his leg.
Stating that Schumacher took huge risks in motorbikes and escaped despite a broken neck, Villeneuve said that it is 'freakish' as Schumacher was not even speeding on the slopes, adding that the incident is all the more terrible as it happened outside racing.
Villeneuve said such accidents should not force the authorities to make new rules limiting the freedom of the world's skiers, adding that he is saddened by Schumacher's condition, as doctors continue to try and ease the seven-time world champion out of a coma.
Villeneuve and Schumacher were such fierce rivals in the 1990s that the German tried to ram Villeneuve off the circuit at the championship showdown race in Jerez in 1997, the report added.