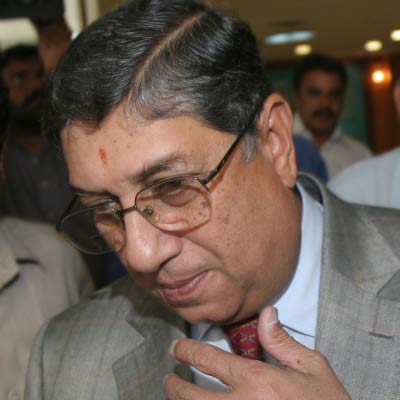 The Supreme Court on Thursday declined to hear the plea of the Cricket Association of Bihar to stop BCCI's ousted President N Srinivasan from contesting in the International Cricket Council elections for the post of ICC chief.
The elections will be held on June 27, and Srinivasan is expected to be elected chairman of the new look ICC.
The CAB lawyer told court that Srinivasan had given an undertaking he will not act as BCCI chief till the probe into IPL over was over, and hence Srinivasan should not represent the BCCI at the ICC.
The Supreme Court said: "There is no conflict and our order is clear" and declined to hear the plea. Srinivasan is among 13 persons under investigation for corruption in the sixth edition of the IPL in 2013.