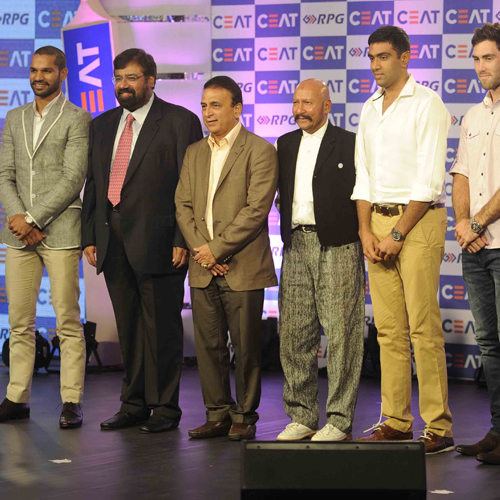 Legendary Indian opening batsman Sunil Gavaskar paid rich tributes to his team-mate and wicket-keeper Syed Kirmani here on Monday. Presenting Kirmani with the CEAT International Lifetime Achievement award at a hotel in south Mumbai, Gavaskar said: "There was competition among wicketkeepers at that time. The world had Kirmani, Wasim Bari of Pakistan, Alan Knott of England and Rod Marsh of Australia at the same time. This brought the best from all of them and in turn helped the bowlers and teams to win matches. Kiri was also a gritty batsman who scored two Test hundreds as nightwatchman. For someone to keep wickets to four different spinners – Bishan Bedi, EAS Prasanna, BS Chandrasekhar and S Venkataraghavan – Kiri was outstanding."
Gavaskar constantly accompanied Kirmani in the slip cordon, usually at first slip next to the wicketkeeper, both cracking jokes. Kirmani remembered those days. "We had a great time on the field. He was closest to me and cracked some great jokes. I have learnt a great deal from Sunny. The first time I met him was in the Moin-ud-Dowlah Trophy in Hyderabad in 1967-68. We shared a room at the Fateh Maidan and I had heard a great deal of him as a talented young opener from Bombay.
"From that time, I have been observing him very closely as to how he would bat. He was a bundle of concentration. I never had many opportunities to bat with him in the middle, though in Chennai against the West Indies in 1983, he scored a double hundred (236 not out) and I managed with little nudges here and there to score an unbeaten half-century."
Kirmani recalled an incident during that Test that forced the Indian captain Kapil Dev to declare the innings closed. "West Indians were pretty annoyed for whatever reason. Michael Holding, a very good friend among the West Indians, bowled beamers at me. He was given not out after the ball brushed my shirt on way to the 'keeper. After one beamer, I left the stump and told him to take it. He bowled a second beamer at me. That's when the captain declared the innings, lest somebody got injured."
Kirmani also recalled that his first set of gloves was actually bricks to stop the cork ball when playing cricket in the residential quarters in Bangalore, where his father was a government employee.
Acknowledging Kirmani's feats on the field, Gavaskar said: "Wicketkeepers are active every single ball. As fielders, you can tend to relax but not wicketkeepers. In such times, you need sense of humour. With Kiri, it is always good to have a stress-buster. In one incident, Venkataraghavan was not a big spinner of the ball. Kirmani missed a couple of stumpings, which upset Venkat. Kirmani, in his typical style, told him, 'I'm used to keep to turning balls'.
It was an evening when two former India mates, both 64 years old, shared the same stage and went back to their glorious playing days.