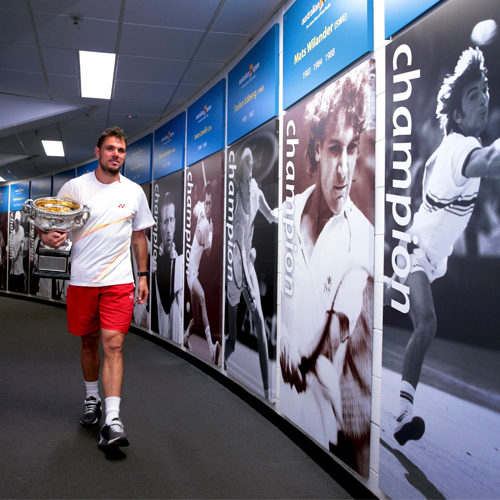 Newly-crowned Australian Open champion Stanislas Wawrinka has said that his compatriot Roger Federer was 'crazy' with joy after the new Swiss No1 won his first Grand Slam title.
Wawrinka spent his whole career in the shadow of the 17-time Major champion although after his victory over Rafael Nadal in the final of the Australian Open, he went ahead of the Swiss on top of the Swiss rankings and gained the world number three position.
According to the Mirror, however, Wawrinka said that Federer had been almost as delighted with another Swiss Grand Slam as him, adding that Federer texted and called him and was literally 'crazy with happiness' for him.
Wawrinka also said that as Federer had been in a similar situation a number of times in the past, therefore, he is aware of the feeling, adding that Federer will always be his first supporter.
Starting with Nadal winning his first Grand Slam at the 2005 French Open, 34 of the last 35 Majors had been won by the Big Four in men's tennis - Federer, Nadal, Novak Djokovic and Andy Murray, with the only exception being Juan Martin Del Potro in the 2009 US Open.
Wawrinka plans to play the Davis Cup against Serbia in Novi Sad starting on Friday, the report added.