The Indian tennis star has risen to No78 in the ATP singles rankings that were out on Monday.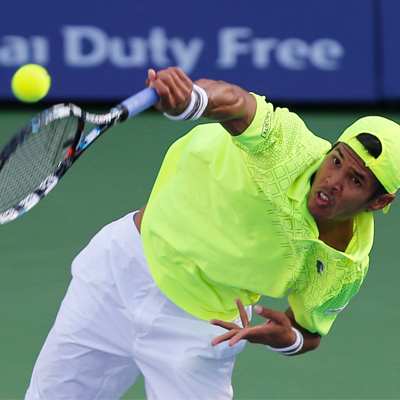 Somdev Devvarman is slowly and steadily rising up the ranks of men's singles tennis and proof of that came in the form of his Delhi Open win on Sunday. The Indian tennis ace beat top seed Aleksandr Nedovyesov 6-3, 6-1 in the final of the $100000 ONGC-GAIL Open at the RK Khanna Tennis stadium, New Delhi.
The Delhi Open win helped Devvarman jump 18 places to become World No78 in the latest ATP rankings which were released on Monday.
Devvarman made the jump from Delhi to Dubai where he took on 2009 US Open champ and World No5 Juan Martin Del Potro in the first round of the ATP 500 championships. Del Potro retired in the match against the Indian after losing the first-set tiebreaker 7-6 (3). The Argentine was struggling with a left wrist injury that forced him to pull out. Del Potro was fighting back tears in Dubai when he announced his decision to let Devvarman have the win as he was unable to play.
The triumph was the Indian No1's biggest career win. Devvarman had lost 4-6 4-6 to Del Potro last year at the same event in the pre-quarterfinals. This win was the Indian tennis stars first win against a top-5 player.
Tennis ace, Somdev Devvarman's career best rank was 62, which he achieved in July 2011. His current form and good fortune seem to show good things are in store for the 29-year-old as he is on a winning streak. Good tennis, motivation and the hunger to win were all on display in Devvarman's Delhi and Dubai Open performances, the 2014 tennis season ahead looks good for the Indian top-ranked singles player.