Set to start on February 7, 2014 the Games will commence in Russia.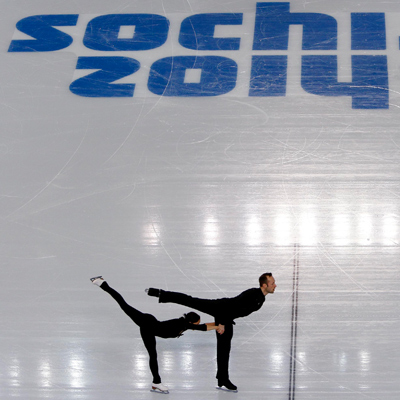 The 22nd Winter Olympics will be held in Sochi, Russia from February 7 to February 23, 2014. The games will be very different from the Summer Games that happened in London, UK in 2012. Needing cold and snow, these will be the 'Games on ice'. The 2014 Winter Paralympics will also happen at the same venue.
The first edition of the Winter Olympic Games were held in Chamonix in 1924. The Olympic flame which was lit in Athens went to space, under water and on the highest mountain top in Russia.
Location: The events will be held at a purpose-built resort 30 minutes away from Sochi in Krasnaya Polyana in the Caucasus mountains of Russia.
Dates: With an opening ceremony that will take place on Friday, Februray 7 and the closing ceremony will happen on Sunday, Februray 23.
Cost: The most expensive Winter Olympics ever, costs have been at a staggering 31billion pounds.
Controversy: The Sochi Games has gained a lot of importance even before they started thanks to the terror attacks and threats surrounding the event. Russian President Vladamir Putin also made some homophobic comments that drew attention and was condemned by many homosexual people and supporters.
Sports: There will be a record 98 events at games. 15 different sports and disciplines will be 12 new events at the Sochi 2014 Olympic Winter Games like biathlon mixed relay, women's ski jumping, figure skating mixed team, luge mixed team, ski half-pipe (men's and women's), ski slopestyle (men's and women's), snowboard slopestyle (men's and women's) and snowboard parallel slalom (men's and women's).
Records: Luger Albert Demchenko of Russia and ski jumper Noriaki Kasai of Japan are set to participate in a record seventh Olympic Winter Games. Five is the most Winter Olympic gold medals won by one athlete in one edition.
History: The Sochi Olympics will be the first Olympics in Russia since the breakup of USSR in 1991. USSR hosted the 1980 Summer Olympics in Moscow.
Trivia: Olympians who win gold medals on February 15 will be rewarded with gold medals made of Chelyabinsk meteor fragments, which is exactly a year after the pieces of the cosmic body fell into the Chebarkul Lake in the Ural Mountains in central Russia.
Weather: Sochi will be the warmest city to have hosted a Winter Olympic Games.
Mascots: The polar bear, hare and leopard are the mascots of the Sochi Olympics.
The Winter Olympics are set to be an extravagant affair for sports lovers and fans.
Read about India at the Sochi Winter Olympics
See sneak peek pics of the venues