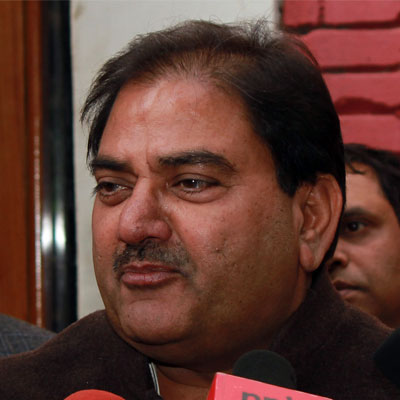 Even though Abhay Singh Chautala has already started celebrating his group's impending victory in the February 9 elections, there is serious doubt over his position in the next Indian Olympic Association (IOA) regime.
On Friday, the International Olympic Committee (IOC) shot off a letter to the IOA, warning it not to allow the suspended Indian Amateur Boxing Federation (IABF) members to vote in the coming elections.
In a letter addressed to IOA acting president Vijay Kumar Malhotra, IOC director Pere Miro has written that "no suspended National Sports Federation should be allowed to participate in the February 9 elections".
"In view of the situation, the IOC is of the opinion that the boxing federation in India should not participate in the elective general assembly of the suspended IOA on February 9 and should not be allowed to nominate any of its representatives for the elections," Miro writes.
Three Indian sports federations — boxing, taekwondo and fencing — have been suspended by their respective international bodies. This is a huge setback for Chautala who had managed to get himself a voting right from the IABF general body. Bhupinder Singh, who is considered Chautala's right hand in IABF, is also facing disqualification. The IOC has directed Malhotra to forward the letter to election commission to take necessary action.
This newspaper had reported on January 22 how the Chautala-led group is set to sweep the IOA elections. His ouster from IOA will only be an eyewash as he will continue to rule the body through his cronies.
It became evident after the last date of nominations that N Ramachandran (president of Squash Federation of India and brother of BCCI president N Srinivasan) and Rajiv Mehta (president of the Uttarakhand Olympic Association) have not been challenged in the wake of an alleged unholy compromise between the Chautala and Randhir Singh groups.
Singh was pleased after his daughter, Sunaina Kumari, was named joint-secretary. Two of Singh's close associates have been promised executive council posts.