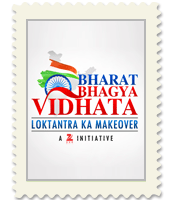 Sports today is watched by many people around the world from Formula One which has some of the hi-technological safety regulations to ensure drivers are safe to cricket that has a number of safety gear used to ensure players do not get hurt.
Here's a look at safety measures that are part of five of the most loved sports by fans around the world that ensures players playing the game are unhurt.
Formula One
Considered one of the safest sports in the world F1 has some hi-level tests that have been conducted to ensure that the drivers are safe when they race at high speeds.

On the F1 official website the cockpit safety is explained in detail how tests have been conducted to make the car injury-free so that drivers are safe after a crash.
The drivers also wear fire-proof suits, helmets and seat belts while driving the car to ensure that they don't get hurt badly in case of an accident.
Cricket
The gentleman's game also has a number of safety precautions for batsmen in particular. The helmet, pads, gloves arm guards and groin guards all protect them from injury due to the ball.
A number of injuries have been caused to players by the ball hitting them and these precautions help them stay safe when they play the game.

Hockey
The goalkeeper in hockey wears a special protective suit with a helmet and pads that protect them from the ball.
The protective suit helps the goalkeeper stop the ball from going in the net by diving much like the football goalkeeper.
The game rules also are made to ensure maximum protection to players. The players can't lift the stick above their waist while hitting the ball.
Football
The beautiful game has some rules that ensures players don't get injured and are safe when they play the game.

The referee's give yellow and red cards if players play rough and tackle others. If a player is injured and is bleeding they are not allowed on the field till the bleeding stops.
Football players wear shin guards to protect them from kicks on their feet and the goalkeeper wears gloves to protect his hands from shots that are too powerful.
Boxing
The sport may involve beating up people but it has a number of rules that ensure the athletes are not grievously injured. The sport is rated as the safest amongst all contact sports.
The boxers wear mouth guards at all times besides protective hand bandages, 'cup' protectors, force absorbent head gear and a shirt to absorb sweat. Female boxers also wear breast protectors.
The boxing gloves are designed and tested to absorb, and not transmit, shock.