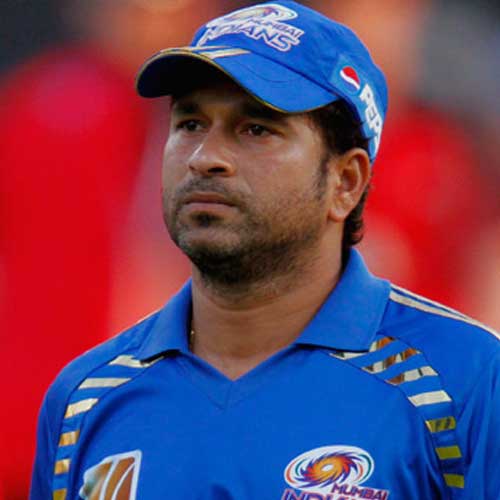 My first memory of meeting a little Sachin Tendulkar was in 1988 when I was leading Baroda in the Ranji Trophy game. We were playing Bombay at Thane's Dadoji Kondev Stadium. One of the Bombay players introduced me to him. Tendulkar asked me tips about batting. When I was telling him the nuances of batting, he was completely attentive. He wanted to learn the intricacies of batting.
He got truckloads of runs and forced his selection as a 16-year-old for India's 1989 tour of Pakistan. He hasn't looked back since then.
When I became the coach of the Indian cricket team, Tendulkar was already the batting lynchpin. He worked relentlessly on his game and was ready to take any challenge. One of the challenging moments during my tenure as a coach was a Test match against Pakistan at Chennai in 1999. We needed 271 to win on a rank turner. We discussed about the game and I told Tendulkar that he has to remain at the wicket till the very end. Despite back spasms, Tendulkar was determined to take India home. He got India close to the target, but fell for 136 with India needing 17 more runs. He got into the dressing room disappointed. When he got to know that India had lost he just didn't budge from the dressing room. He was weeping buried under his towel. He was awarded the man-of-the-match award, but Tendulkar did not come to collect it. Raj Singh Dungarpur was on the podium, asking where the Little Master was, but Tendulkar was shattered. Even after the felicitation was over, he refused to move from his place in the dressing room. Eventually, he moved after I talked to him. He got very emotional that day.
Tendulkar had immense run hunger and at times he was supremely confident about his own abilities. I remember at Sharjah in 1998 we needed to beat Australia in the last qualifying game. I was busy talking to the batsmen and asked them to take the responsibility. I told Tendulkar: "You will have to bat exceptionally well to chase this big total." To which he replied: "I'll do it." And didn't he play a wonderful knock! He single-handedly took India to the final scoring 143.
We all were mesmerised by the special hundred. On the way back while getting into the team hotel, I told Tendulkar: "You will have to score in the final as well." He replied confidently: "I'll do it for you." And he kept up his promise. His 134 proved pivotal in the run-chase as India clinched the trophy. For me his two hundreds at Chennai: 155 not out against Australia and 136 against Pakistan and his twin tons at Sharjah were among the best innings he has ever played.
Tendulkar prospered as a bowler when I was the coach. I always asked him to bowl in the nets and during the matches. He gauges what goes on in the minds of the batsmen and that helps as a bowler. His five-wicket haul against Australia at Kochi in 1998 was special as he triggered a collapse with his mix of off-spin and leg-spin. In the end, India won the game comfortably.
Tendulkar's record as an Indian captain is not impressive. The reason why he didn't click in that role was because he always expected his team to deliver more than 100 per cent every single time. He had a lot of ideas as a captain. Some of them were out-of-the-box. Sadly, some of the players failed to perform during his tenure which forced him to resign as the skipper.
There have been reports that captaincy affected his batting which is totally untrue. If you look at his batting records he scored more than 1,000 runs at the time he led India. He never let his work-ethics suffer. He always batted for long hours in the nets honing his skills.
During the 1999 World Cup Tendulkar's father expired during the tournament. I was there all night by his side. He took the morning flight back home and there was an uncertainty over his further participation in the tournament. We lost a close game against Zimbabwe at Leicester. Tendulkar came back after attending his father's funeral three days later. He scored an emotional 140 against Kenya. When he reached his century he looked skywards and there were tears in his eyes. It must have been so tough for him as an individual to cope up with the personal loss but there he was for the team. It is his passion, focus and dedication that sets him apart from the rest.
I have heard some baseless allegations that Tendulkar plays for himself. Knowing the person that Tendulkar is, he always places the team above himself. Look at his records and look at the number of times he has got out in the nineties. Never once has he said that he has missed his hundred. He is always concerned about his team's win.
Two days back he called me up and thanked me for all the support I have provided to him throughout his life. That is a noble gesture. He still has the humility to thank people who have helped him reach where he is today. I told him that I will be coming to watch his 200th Test. I also told him that there are two games to go make sure you get the big hundreds. "Yeah yeah," is all what he said.
The amount of passion for the game for nearly a quarter of a century is commendable. He has excelled in all formats of the game be it Tests, One-Day Internationals, T20 cricket, Indian Premier League. He still eats, sleeps and walks cricket. Players like him are born once in a lifetime.
I can't see Tendulkar away from cricket even after his retirement. Knowing him I am sure he will be involved with the game in some capacity.
I wish him all the best for the future and hope he scores a double ton on his 200th Test. If that happens, a wave of euphoria will spread through the entire nation. He is like a family member for all Indians.
— As told to Sarang Bhalerao
(Anshuman Gaekwad, a former India opening batsman, played 40 Tests and 15 ODIs. He was later national selector and coach of the Indian team)