The set is available on the shopping website for Rs99,999 by the Charities Aid Foundation India.
Sachin Tendulkar fans have a great chance to make a 100 Coca-Cola Cans Limited Edition Set all theirs at the cost of Rs99,999.
Online shopping website Amazon along with Charities Aid Foundation India is offering the 100 Coca-Cola cans each depicting one of Sachin Tendulkar's centuries for little less than a lakh.
Known as the god of cricket Sachin Tendulkar retired from the sport in November last year as tears were shed by fans, teammates and family when curtains fell on the 24-year-old career of the 40-year-old star player.
Fans of Sachin are known to have done bizarre things all to prove their love for the star and now this limited edition is an opportunity for those who hope to keep a part of the great batsman's momentous tons with them a chance to buy a slice of history.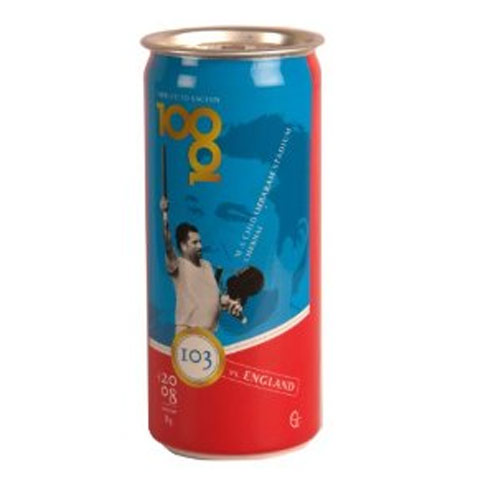 Each can has a picture from the actual match and also contains Sachin Tendulkar's century number, total runs scored, year of scoring, stadium name and team he scored it against offering a time line in his career.
A thrill for fans, the set also has a personally signed Certificate of Authenticity from Sachin Tendulkar.
The cans however do not contain any soft drink and is only a souvenir.