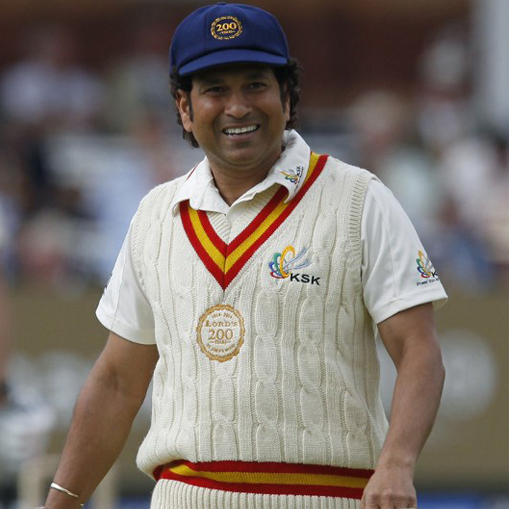 Batting legend Sachin Tendulkar has revealed that he had predicted a India win in the just-concluded second cricket Test against England after witnessing the opening day's proceedings at the historic Lord's.
Tendulkar, who was in London and watched the first day's play along with his son Arjun, said the "worderful" showing by the young team has lifted the spirits of the entire nation.
"I am so happy, it was a wonderful performance," he told a news channel.
"In fact, when the Test match started I was in London on Day 1. I watched Day 1 and told my son Arjun that we have an upper hand. According to me we are at 80% right now. If England bat exceptionally well in the first innings then they have a chance, otherwise we are winning this Test".
"And I am glad it worked out that way because the entire nation was looking forward to be 1-0 up in the series," he added.
India on Monday clinched their first Test win at the historic Lord's ground in London in 28 years. The much-criticised Ishant Sharma took 7/74 to send the hosts packing for 223, giving India a 95-run win and a 1-0 lead in the five match series.
Also Read: Ishant Sharma bounces out England at Lord's