It's been nearly 24 years since I first met Sachin Tendulkar, but I vividly remember that interaction. The year was 1989 and he had just returned from Pakistan and we met at his house in Bandra's Sahitya Sahawas colony.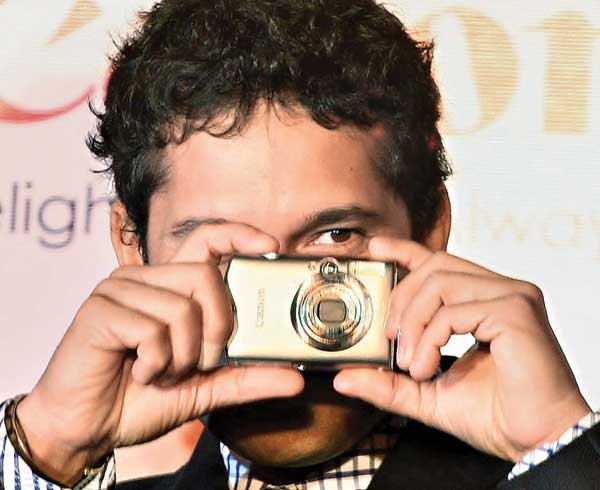 I had gone there to persuade him to endorse Boost. Kapil Dev was already endorsing the product and our client GSK wanted Sachin on board. James Burns was the head of marketing at GSK and Sue Evans, the global brand head at that time, and they were very keen that Sachin endorse the chocolate drink. The rest is history. His performance added so much value to the now-legendary line of the campaign.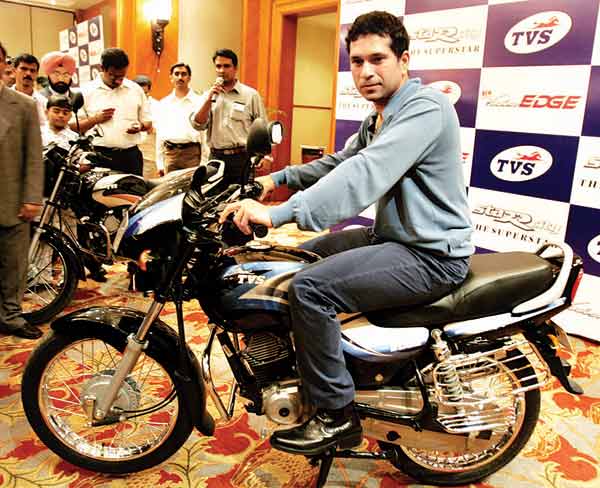 I met Sachin and his elder brother, Ajit, and we spent a lot of time discussing what the beverage stood for and what was expected of him. It was a relaxed and casual conversation and I fully understood the importance to get him to agree. We spent the afternoon sipping tea while Sachin was listening to New Kids On The Block on his new Walkman. I remember distinctly that he was very shy and had young boyish qualities, so unlike the brashness we see in some of today's stars. He had every positive quality the brand could have ever wanted. He had already become a cricketing success and was well on his way to becoming the icon he is.

By then, he had already captured the imagination of India with his young star-like qualities. Every time he went out to bat, he carried the nation's hopes and aspirations. He created the cult-like status of cricket and had every young boy wishing he could be him. That is still true. And he was still not 18! I had watched him on TV and heard of his many exploits in maidan cricket. And this was my big assignment to get him to sign.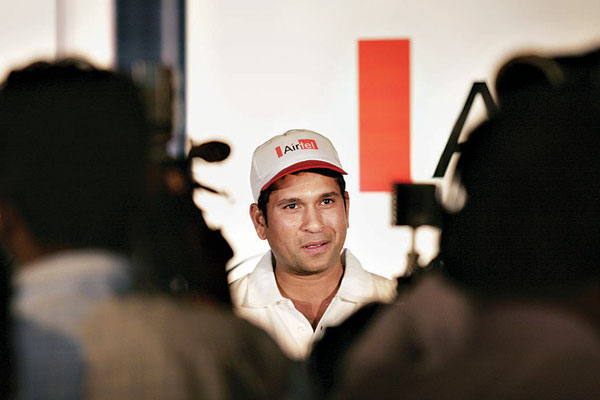 Sachin was never a mercenary and his passion for cricket was all that drove him. I don't think he saw the endorsement value as something he was chasing and it was basically a by-product of his achievements. And in any case, he is beyond money now.

We always knew he was going to be a star. At 16, he was already an aspirational hero. Later, we got him to sign for a soft drink. Sachin is everyone's delight. He works his heart out for every product he endorses.

The fact that he will retire in less than a month hasn't sunk in yet. But cricket or no cricket, Sachin will never be forgotten. All these years, he has performed and met the expectations of a nation.
Let's put it this way: he has contributed to nation-building, and has the cleanest and purest image. I can't recall him ever having sullied his own reputation. He is iconic for the values he epitomises.

There is a lot of talk in the market that his brand value will diminish and eventually erode. I beg to differ. His God-like status will continue to help him get endorsements. Banks, credit cards, real estate and even cars will want him. He is really passionate about cars and I don't see why he can't endorse an SUV, a luxury car or even a quirky cool car. The fact is his value can be stretched.

I think what is important is that he is a trust mark. He is clean, transparent and controversy-free. You may not see him playing on TV, but make no mistake, if he goes to watch a match he will be on the telly any way. He could also be an expert commentator because there's no one who knows the technical aspect of the game better than him.

Brands are about long-term timeless values. Brands never change; they only tweak themselves to adapt. Sachin is no different. What he stood for then are things he still stands for today. These are the qualities advertisers put a value on. Let me end by saying: he will continue to be sought-after.

—As told to Derek Abraham

(Colvyn Harris is the CEO, JWT South Asia)

Stuff Sachin sells
Here's a list of some of the brands Sachin has endorsed over the years...

Pepsi, Canon, Airtel, Aviva Insurance; Nazara Technologies, Reliance Communications, Hutch, Britannia, HomeTrade, Sunfeast, National Egg Coordination Committee, Boost, Action Shoes, Adidas, Fiat Palio, Reynolds, TVS, ESPN Star Sports, G-Hanz, Sanyo BPL, MRF, VISA, Colgate-Palmolive, Philips.

SRT in numbers
$22 mn

Total earnings
$4 mn

Salary/winnings
$18 mn

Endorsements
He is 51st on the list of world's highest-paid athletes