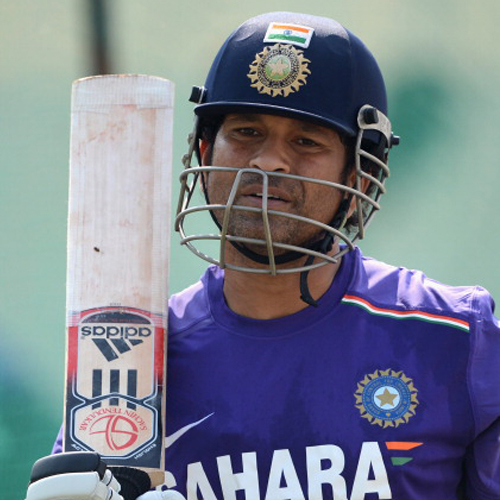 Iconic ex-Indian batsman Sachin Tendulkar on Tuesday said the ongoing investigations into corruption in cricket are critical and fans deserve fair competition.
Tendulkar, who retured last after playing his 200th test match in his hometown of Mumbai, called the ICC's probe into corruption into cricket "critical for the game". "I think the concerned people are taking really important steps because it is critical for the game to make sure that the spectators watch a fair competition," Tendulkar said. He was referring to the ongoing investigations by the ICC, the contents of which, including some testimonies of players, were leaked to the media leading to a furore.
Sachin Tendulkar also said that he is relishing the opportunity to be paired up with West Indies great Brian Lara at Lord's stadium in England for an exhibition match to mark its bicentenary anniversary.
The Marylebone Cricket Club had confirmed last month that Lara would join MCC XI captained by Tendulkar and the team would also include Australia's Aaron Finch, India's Rahul Dravid and Pakistan off-spinner Saeed Ajmal. According to Sport24, Tendulkar said that he and Lara had played together in 1994 in Toronto in the Sky Dome, adding that they played for the same team and had a wonderful partnership, so he is hoping for another one this time.
The MCC XI would reportedly play a Rest of the World XI captained by former Australia leg spinner Shane Warne and featuring Sri Lanka's Muttiah Muralitharan and England's Kevin Pietersen in a 50-over match on July 5.
Tendulkar also said that it has always been a joy playing against Lara, adding that he loved watching the West Indian scoring runs against other nations, but not India. (ANI)