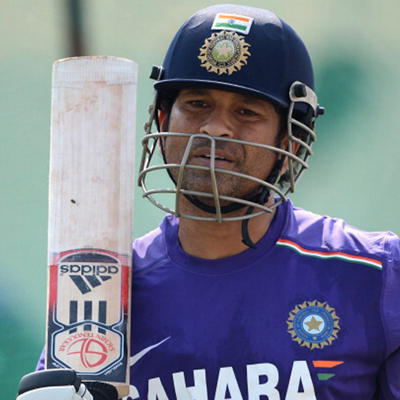 Yuvraj Singh was pilloried by irate Indian fans following the Indian team's defeat to Sri Lanka in the final of the ICC World Twenty20 in Dhaka on Sunday. India scored only 130/4 off 20 overs, in considerable part due to the poor form of Yuvraj Singh, who scored just 11 off 21 balls during the crucial death overs of the Indian innings.
However, captain Mahendra Singh Dhoni and former teammate and bowler Harbhajan Singh have already defended Yuvraj Singh publicly. Now, it is the turn of the maestro Sachin Tendulkar to come to Yuvraj's rescue.
Sachin Tendulkar's official Facebook page posted the following on Monday evening:
It is the unpredictable nature of the game that makes cricket such an exciting sport. As cricketers, we always enjoy the applause when we succeed but it is the support and encouragement from fans, during tough times, that we appreciate the most.
All of us took pride in the heroics of Yuvi when we won the T20 World Cup in 2007 and his outstanding contribution in the ODI World Cup win in 2011 will always be cherished.
Last evening, Yuvi had a tough day and he can be criticized. But he should not be crucified nor should he be written off.
I have been an admirer of Yuvi's indomitable spirit which has overcome many challenges, both on and off the field. Knowing Yuvi's determination and ability to fight adversities, he will emerge stronger, proving his critics wrong, yet again.
Yuvi, one off day cannot undermine your tremendous contribution in many sweet memories over the years. You may be down today but you are far from being out.
Sachin Tendulkar makes great points when he mentions Yuvraj's contributions to India winning the 2007 ICC World Twenty20 and the 2011 World Cup. Perhaps, Yuvraj, who recovered from cancer to make a comeback to the Indian side, is being made a scapegoat for India's loss. After all there were 10 more players who came up second best on Sunday.