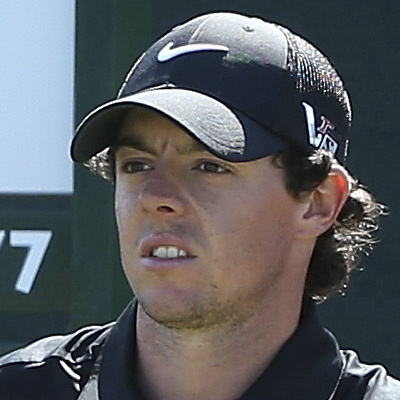 Rory McIlroy confirmed on Wednesday he will represent Ireland should he qualify for the 2016 Olympics in Brazil where golf will return to the Games.
The former world number one had been torn between either representing Britain, given he was born in Northern Ireland, or Ireland, given he played all his amateur golf under the banner of the Dublin-based Golfing Union of Ireland.
However, 25-year-old McIlroy opted to make public his decision ahead of next month's International Golf Federation meeting that is set to announce the eligibility criteria for the 2016 and 2020 Olympics.
"I've been thinking about it a lot. I don't know whether it's been because the World Cup has been in Brazil and I've been thinking a couple of years down the line," said McIlroy, one of the most marketable players in the sport.
"I have also thought about all the times that I played as an amateur for Ireland and as a boy and everything so for me it's the right decision to play for Ireland, so I'm going to play for Ireland in 2016."
"I feel like it's the right decision for me. There's no point in delaying it and letting it linger any longer.
"And as I said, watching the World Cup in Brazil, thinking about Brazil in a couple of years' time, it just sort of got me thinking, maybe I should just go ahead and get it out of the way, and really look forward now to the Olympics in a couple years' time.
"If you look at the (Irish) rugby players, you look at cricketers or hockey players ... they view Ireland as one, the same as we do in golf.
"So I don't think there's any point to change that or any point to go against that just because it's a different event or it's the Olympics.
"I was always very proud to put on the Irish uniform and play as an amateur and as a boy, and I would be very proud to do it again."