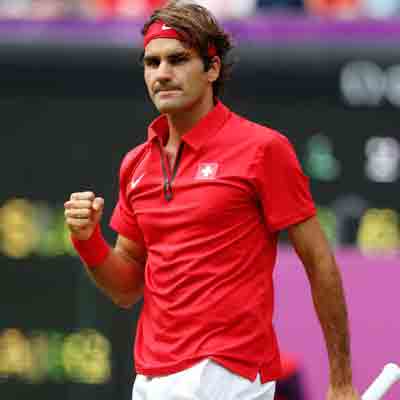 Kei Nishikori (ATP World Ranking 20) stunned Roger Federer (World Ranking 5) in 3 sets at the Miami Masters on Wednesday.
Since 2013, Federer has suffered shock defeats to several lowly-ranked players. Here is an interesting list:
Julian Benneteau:
Roger Federer suffered one of his worst defeats ever to Julian Benneteau at the ATP Rotterdam 2013 (February 11-17) quarterfinals, going down in two sets.
Federer was ranked No. 2 going into this match, and Benneteau was ranking 39.
Federer's defeat also brought to an end his streak of not losing to a player outside the top 20 since 2008.
Kei Nishikori:
Federer lost to Kei Nishikori for the first time in three sets 6-4, 1-6, 6-2 in the Round of 16 at Mutua Madrid Open 2013 (6–12 May 2013).
Federer was ranked No 2 at this point while Nishikori was ranked 14.
Sergiy Stakhovsky:
Federer's worst Grand Slam defeat since 2004 would come against the little-praised Sergiv Stakhovsky at Wimbledon 2013 (June 24- July 7) in the second round.
Federer lost 6-7, 7-6, 7-5, 7-6.
Federer was ranked No 3 going into this match, while Stakhovsky was ranked 116, making this one of the biggest upsets of all time. Federer's ranking immediately dropped to 5 following this loss.
With this loss, Federer's streak of 36 consecutive quarterfinals in major tournaments also came to an end.
Federico Del Bonis:
Federer next suffered a big loss to Federico Del Bonis at the German Open (July 14 – July 22, 2013) semifinals in Hamburg 7-6 (7), 7-6 (4).
Federer was ranked No 5 going into this match, while Del Bonis was outside the top 100.
Daniel Brands:
At the ATP GSTAAD Swiss Open, on July 25, 2013, Roger Federer suffered a second-round defeat to Daniel Brands, thus continuing the worst year of his career in a decade.
Brands, ranked 58, defeated Roger Federer, ranked 5, 6-3, 6-4.
Gael Monfils:
Gael Monfils defeated Roger Federer at the Shanghai Masters 2013 (October 6 – October 13) 6-4, 6-7, 6-3.
Federer was ranked no 7 going into the event, while Monfils languished at a lowly 42.
Kei Nishikori (again):
Federer's woes against Kei Nishikori continued at the Miami Masters 2014, when he went down 6-3, 5-7, 4-6 in the quarterfinals of the Sony Open (March 17–30).
Nishikori was ranked No 20 while Federer had a world ranking of 5.
Apart from these shockers, Federer has also suffered several defeats to highly-ranked rivals such as Andy Murray, Rafael Nadal and Novak Djokovic over the last 2 years. Surely, at 32, Federer, hailed by many as the greatest tennis player of all time, is in the twilight of his career.