The tennis and football stars change their games in the ad that has gone viral on YouTube.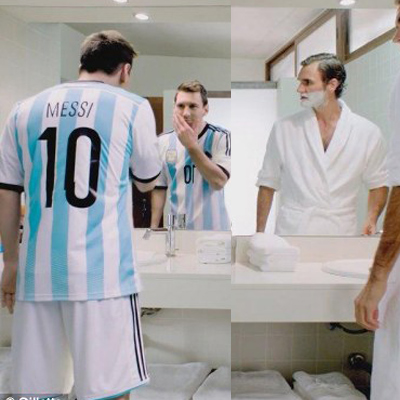 Gilette as a brand has been known to sign up some of the top sport stars from around the world and have over the years made many iconic ads. The company's new ad that features Lionel Messi and Roger Federer has a mix of sports, fantasy and fun.
Uploaded on YouTube on Sunday, the 2 minute 15 second video sees Federer using some magic razors to shave as Messi also joins him with the duo playing different games in countries across the world.
Federer tries his hand at sumo wrestling, football and F1 as Messi is seen playing tennis, cricket as the duo shave with razors that have various country flags on them and depicts the sports craze of each country really well.
The duo then choose Argentina and Brazil and then have an awesome moment where Messi tries to score as Federer is the goal keeper. At the end of the ad Messi leaves after smirking as the 17-slam Grand Slam champ walks away with all the razors.
Here's the ad: