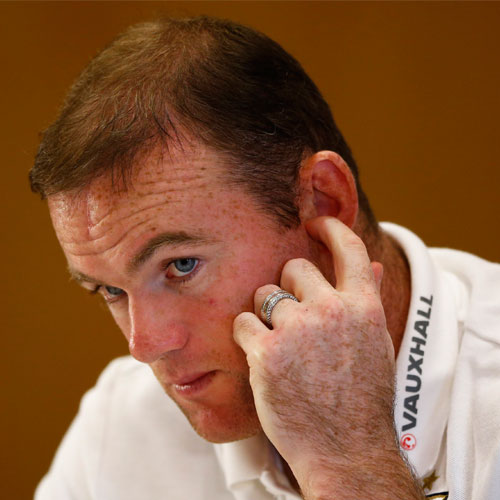 Real Madrid fans has reportedly told Manchester United striker Wayne Rooney that he is 'too ugly' to join Spanish football after he was linked to the Madrid-based side in a 25 million-pound swoop.
Rooney is heavily tipped for a move to the Bernabeu with bookies slashing the odds from 33-1 to 4-1 that the Manchester United star will move to the Spanish club.
However, the Daily Star reports that Spanish fans, who have branded Rooney as 'El Shrek'- a reference to the popular animated character, said that the England player is not attractive enough to compete with 'Latino hunks' like Cristiano Ronaldo, Sergio Ramos and Iker Casillas.
One fan said that he cannot see how Rooney would fit in on the Madrid poster, and cheekily added that Madrid should change their shirt colour to green if 'Shrek' would be going to be playing for them, while another fan said that the Real Madrid players are too good looking for Rooney to fit in among them.
United insist their star player is not for sale but Rooney has only a year to run on his current contract after this season, the report added.