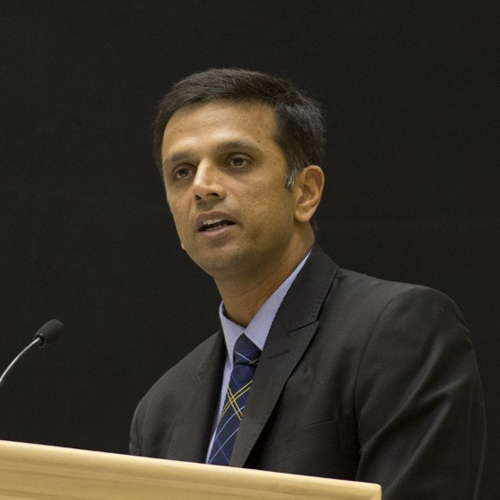 As per media reports former India skipper Rahul Dravid is the top contender to replace under-fire Team India coach Duncan Fletcher.
The move comes in the wake of Indian cricket team's string of humiliating 1-3 test match defeats in England. After a dismal performance in the five-match series the BCCI is believed to have given Fletcher enough signals to hand over his resignation.
The Indian cricket board was prompt in taking action after the Indians were beaten by an innings and 244 runs within three days in the fifth and final test. BCCI was swift to appoint former Indian skipper Ravi Shastri as the Director of the Indian cricket team for the rest of their England tour, in which Indians will play five-match ODI series and a T20 match.
"Duncan has no powers left whatsoever. Ravi will be calling the shots and Duncan knows it only too well. At this point of time, with no choice of support staff, Duncan will have to take a back seat. If Duncan wants to leave before the next home series against West Indies, the Board will not stop him," a senior BCCI office-bearer told PTI on condition of anonymity.
When the official was asked if Fletcher has indicated about quitting, he said, "The BCCI has sent him enough feelers that he is not required!"
Speculations among sports pundits are rife that either Shastri or Dravid will take over the top job.
Dravid mentored the team briefly, before the commencement of series against England, but now this will be a long term move by the apex cricketing body. The reason why 'Mr dependable' is more cut out for the coaching job is that he knows most of the current Indian players closely and has even shared the dressing room with some of them.
The former India right hander will give batting tips to our batsmen who have struggled outside the subcontinent, not being able to cope with pace and bounce. Dravid 'the wall' has piled on runs during his playing days on overseas tours.
According to an Indian Express report Dravid could not take up the assignment as it was short notice for him. He was approached prior to Shastri for the ODI series against England. If it is to be believed that Dravid's role will be extended till the 2015 World Cup on a permanent basis provided he agrees to take up the offer.