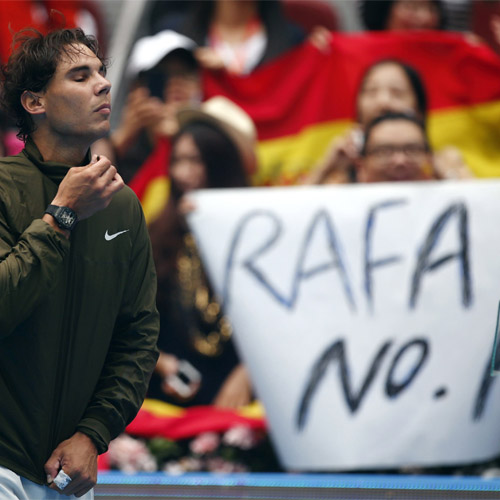 World number one Rafael Nadal has reportedly withdrawn from the upcoming ATP tournament in Buenos Aires because of a lingering back injury.
The 13-time Grand Slam champion was beaten 6-3, 6-2, 3-6, 6-3 by Switzerland's Stanislas Wawrinka in the final in Melbourne.
According to Sport24, the Spaniard posted a video on his official YouTube page, in which he said that he had failed to fully recover from the back problem that plagued him during last month's Australian Open final, for which he would not be able to play in the tournament in Buenos Aires.
Expressing his sadness at his decision, Nadal also said that he has not been able to train since he came back from the first Grand Slam event of the year with his back injury, adding that it is impossible for him to prepare properly for a tournament as important as Buenos Aires.