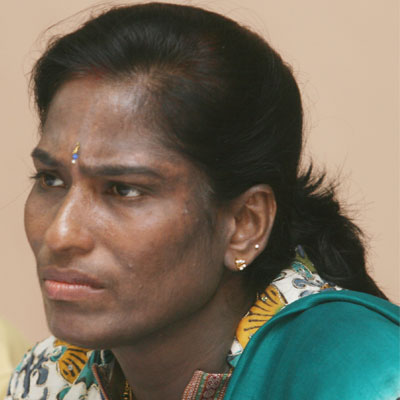 PT Usha, the yesteryear queen of Indian athletics, is confident that her prodigy, Tintu Luka, will win the gold medal in the 800 metres at the Commonwealth Games in Glasgow this year.
"I want her to clock under one minute, 59 seconds because she didn't do well at the 2010 CWG in New Delhi. This year, she should win the gold," said the 49-year-old, who was in the city for a promotional event.
Usha, who is the brand ambassador of KOOH Sports, said the only way Luka can clock that timing is by participating in European events. "We are trying to get her overseas exposure. I have identified a few events where she can compete."
Usha, a four-time Asian Games gold medallist, is of the opinion that Indian track and field athletes don't do well in international competitions because there isn't much competition in the country. "At the world stage, track events are the most difficult to qualify. When you're competing only with Indian athletes, you don't push yourself because there is no competition at all (in domestic competitions). And that's why we are trying to send Tintu abroad. Among the other Indian athletes, Jessy Joseph is doing very well. I hope she gives Tintu some good competition," Usha said.
So what does she have to say about Odisha's Amiya Mallick who will train under Usain Bolt's coach, Glen Mills? "It is good he is going to train in their academy for four months. If he is improving, then they should continue with their training. You cannot produce world-class athletes in three months or six months. It should be a long-term commitment. Only then we will be to produce great achievers," said the Padma Shri and Arjuna awardee.
"It's a big year for all sport-loving fans. We have the Asiad and CWG to look forward to. I hope our athletes put up a good show. Our performance in the 2012 London Olympics was good. I hope our athletes continue to the good work and make our country proud," said Usha.