The close season is more than anything else, a time of change. Players and mangers come and go, club goals are reassessed and expectations are immense. Similar to this summer, the corresponding months of 2006 also featured a World Cup, followed by its annual transfer merry go round.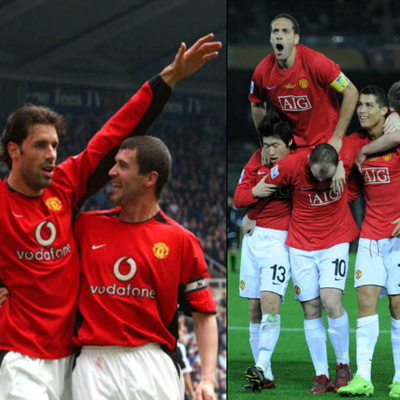 Getty
That summer also featured change and uncertainty at one of the world's biggest clubs, Manchester United. Despite winning the League Cup the season before, United had gone three consecutive seasons without winning a league title, the first drought of its kind since Sir Alex Ferguson captured his first championship in 1993.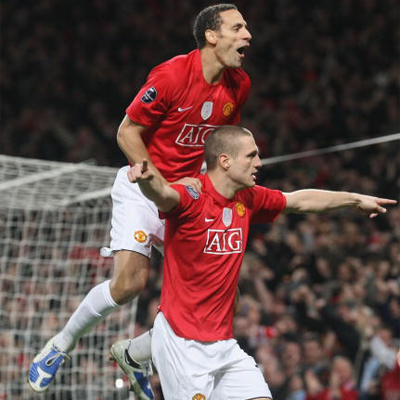 Getty
But that period was short lived. Manchester United were revitalized by a new group of core performers, and the club were worthy winners of its 16th title. Four Premier League crowns in the next six seasons followed, as did two League Cups and one Champions League title. However, all good things must come to an end, and over the past few months three of those key pieces have finally moved on.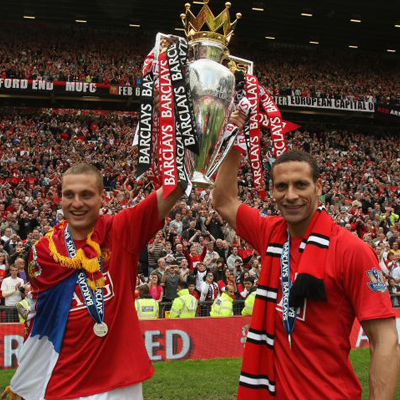 Getty
The latest came on Monday when left-back Patrice Evra signed with Italian champions Juventus, joining Nemanja Vidic and Rio Ferdinand on his way out of Old Trafford. As Manchester United fans reflect back on the trio's glittering in Manchester, one thing is abundantly clear, an era has come to an end.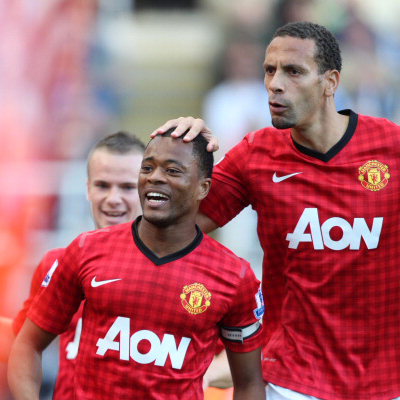 Getty
Of course, it's natural for a team to break apart. Players can't stay young or healthy forever. So maybe the fact that, over six years later, only Wayne Rooney and Michael Carrick remain from the 2009 Champions League winning team isn't that big of shock. It has been clear in recent years that a new generation must take up the mantle at United, and now it's finally happening for real. It's perhaps expected how Ferdinand, Vidic and Evra are all leaving during the same summer. While United have had an abundance of talent in all areas of the pitch, the performances of those three at the back with Edwin van der Sar behind them, was the story of the club's success.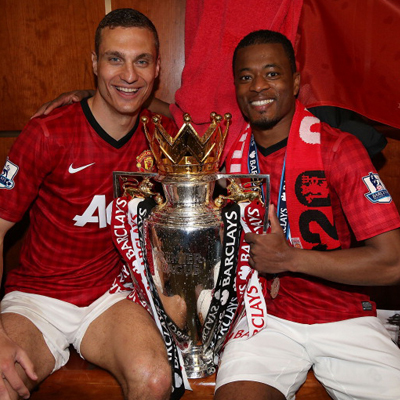 Getty
While the right back position rotated between the likes of Gary Neville, Wes Brown and John O'Shea, the rest of the defense remained constant. The telepathic relationship between Ferdinand and Vidic meant opposing forwards had their work cut out for them. Neither could strikers rely on getting much out of Evra on the left, an agile defender in his own right and a terrific attacking fullback. No wonder they helped to set a clean sheet record in the 2008/09 season, there simply wasn't a weakness.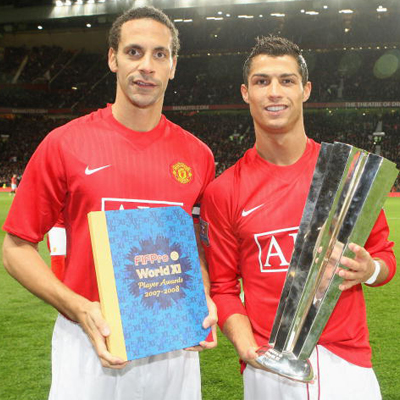 Getty
It won't be easy. Last season's disastrous campaign under David Moyes means no Champions League football. But just last week they were crowned the most valuable sports team in the world, and their new manager Louis van Gaal not only impressed with the Netherlands at the World Cup, but has also signed the talented young duo of Luke Shaw and Ander Herrera.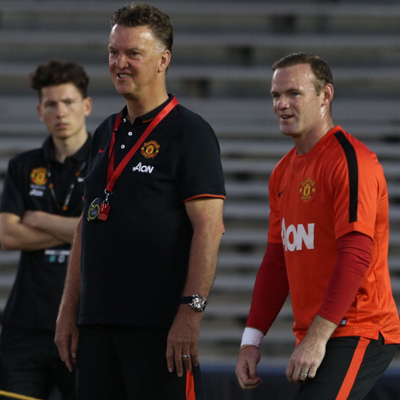 Getty
However, eight years ago United fans were also skeptical about what change would bring. It worked out in the end that time, and it might just do the same again.