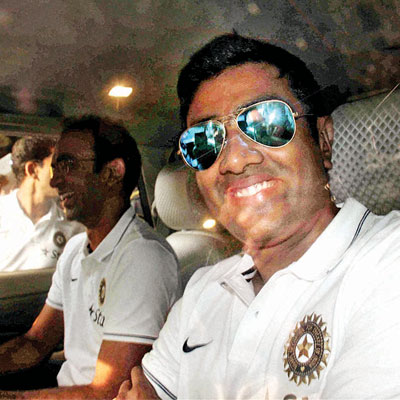 The final result against Sri Lanka not with standing, the Indian team has put up a commendable show in the ICC World Twenty20, especially after going through a rough phase.
Mahendra Singh Dhoni and his players deserve a pat on their backs for overcoming ghosts of their past performances in South Africa, New Zealand and the Asia Cup in Bangladesh. The way they have played in the tournament has been outstanding leading up to Sunday's title clash.
Team India may have put up their worst performance in the final but Dhoni was still satisfied with the way his team played the entire tournament.
"I think, overall if you see, we played really well right from the practice matches, and it was evident from the fact that we didn't have too many changes in our side as the tournament progressed," Dhoni said after finishing second best to Lasith Malinga's men.
"Yes, overall very happy with how everybody performed. The spinners contributed when there was a bit of turn for them. Throughout the tournament, more often than not, they bowled well," he added.
Dhoni also had a word of praise for vice-captain Virat Kohli who again came up with a gem of knock – 77 that helped India post a modest 130/4 in the final, his fourth half century in the tournament in six innings.
He was also declared man of the tournament for scoring 319 runs in six matches with four half-centuries.
"Virat has been brilliant for us for the last one to one-and-a-half years. He is someone who has been very consistent," said Dhoni.
Talking about the final, Dhoni said the last four overs when India batted made the difference. "The reason being the last four overs is a place where we really want to score as many as you can and that was an area where we couldn't capitalise. At the same time, you have to give credit to the Sri Lankan bowlers. I think they executed their plans brilliantly. They were looking for wide yorkers and all the balls were perfect wide yorkers. I think they only bowled one wide or something. Other than that, they were right on the mark, which made it further more difficult for our batsmen to score freely," he said.
So did he think of going up the order? "If you see our batting line-up, most of the batsmen are really good T20 batsmen. We only have one – somebody like Suresh Raina who can go in and really start hitting from the very first ball. Most of the other batsmen like to spend a bit of time and then play the big shots. That's the more reason why we want Yuvi at 4 and then Suresh Raina at 5. Also in this game, two right-handers were batting at that point of time. So you wanted a left-right combination to make it difficult for the bowlers to execute their plans. And, that was the reason why we had Yuvi at 4. After that we wanted to keep a left-right combination. But in the last two overs, I said lets go and try something," he said.