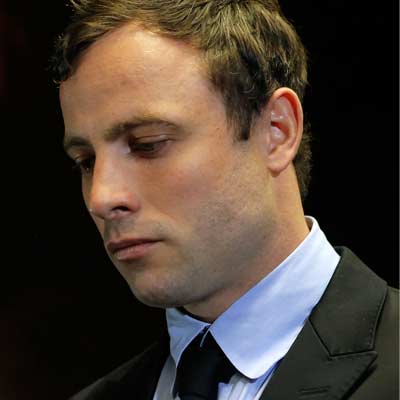 Paralympic sprinter Oscar Pistorius' mental health report is highly unlikely to derail the final stretch of the athlete's murder trial.
Pistorius, who is under trial for shooting his girlfriend Reeva Steenkamp dead on Valentine's Day in 2013, is set to reappear in the North Gauteng High Court on Monday after having undergone his prescribed 30 days of mental evaluation at Pretoria's Weskoppies Psychiatric Hospital.
According to Sport24, a source close to the prosecution revealed that it was unlikely that the reports detailing the evaluation about Pistorius' mental health contained any major findings that would render the athlete completely unfit to stand trial. The source also said that if such a serious finding had in fact been made, the panel examining him would have requested for more time or notified the legal teams.
The completed mental evaluation report would become part of the court record on Monday, the report added.