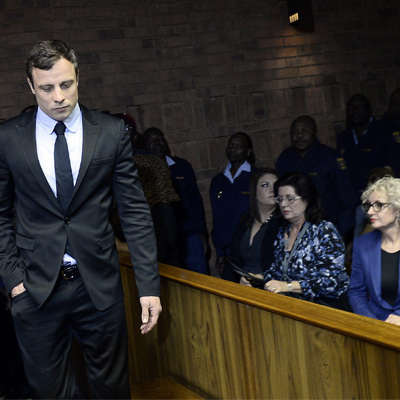 The family of Paralympic sprinter Oscar Pistorius has said that they will not be distracted by any 'extraneous issues' and will focus on murder trial, which has brought much spotlight on the double-amputee Blade Runner.
Pistorius, who is charged with premeditated murder in the shooting death of his model girlfriend Reeva Steenkamp on Valentine's Day last year, faces a possible life sentence with 25 years before parole if convicted.
According to News24, Pistorius' family said in a statement, attributed to his uncle Arnold Pistorius, that the legal process 'must now be allowed to unfold' and they will limit their public comments on the trial.
The statement further said that 'the focus is now entirely on a very serious trial that is set to start this Monday, adding that they love Pistorius, believe in him and will be standing by him throughout the coming trial'.