Nike always had a knack for coming up with some great ads, but the new World Cup ad is on another playing field.
The ad which is a part of the #RiskEverything series, was released on Friday and showcases a number of famous footballers including Cristiano Ronaldo, Wayne Rooney, Andres Iniesta and Neymar Jr amoungst others. The ad also features some a wide number of cameos, the likes of which you'd never imagine.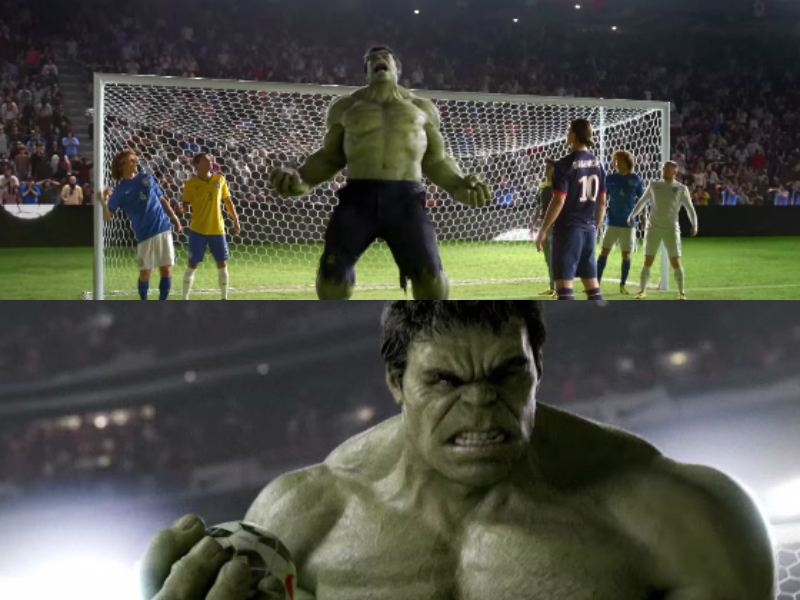 The premise of the ad is simplistic and yet a home run. A few kids play a football game and imagine themselves as the football greats. While doing so, their imagination runs wild and they begin to take their counterparts' places as the world class players surrounded by adoring fans at a World Cup match.
The best part of the ad though, is that the World Cup isn't mentioned even once. Although that might owe to the fact that Adidas, Nike's chief rival is the sponsor for said tournament.
Here's the ad that has gone absolutely viral getting over 2.5 million hits on YouTube so far.
The ad was also well received by fans from all over the globe, voicing their delight on social media, particularly Twitter.
The new Nike ad is incredible #worlcup #nike

— Aaron Willis (@WillisAz) April 27, 2014
Cool new NIKE-ad featuring all of todays' soccer superstars. Great stuff! #nike #groeikracht http://t.co/tRizVRbRec via @YouTube

— René Savelberg (@rsavelberg) April 27, 2014
I freaking love the new nike football ad AHHAHAHA

— (@howdyara) April 27, 2014
Nike ad. Tooo cooooool already!

— Eswari (@Esh_wari) April 27, 2014
Cristiano and Irina in the new Nike ad pic.twitter.com/OK0yPeUYz8

— SB (@Realmadridplace) April 26, 2014
Nike have outdone themselves with this year's World Cup ad. Brilliant! https://t.co/2fQalDU6Pc

— Tom (@FourFourTom) April 25, 2014
Here's the first video in the Nike Football: #RiskEverything campaign.
Here's the video about the campaign.
Risk everything on the pitch. Capture it on video. Tag and share it with #RiskEverything on any social channel -- we'll highlight the best