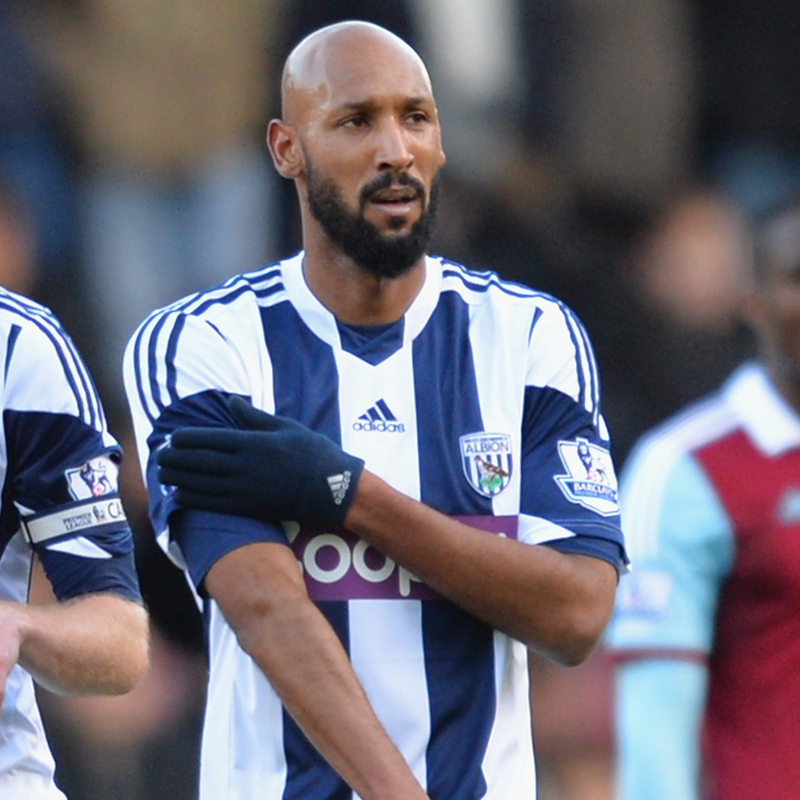 West Bromwich Albion striker Nicolas Anelka has reportedly denied a charge for a racially aggravated gesture during a Premier League game.
A panel of the Football Association (FA) will decide Anelka's guilt and possible sanction for performing the gesture after scoring in a December 28 game against West Ham United.
According to Sport24, the FA stated that Anelka, who is facing a minimum five-game ban, has denied the charge and requested a personal hearing.
Anelka insisted that his use of the gesture, which has been described as an 'inverted Nazi salute', was not anti-Semitic, the report added.