The F1 season in 2014 is set to see a number of new rules that have not gone down well with the drivers and now the fans also seem far from pleased with the new rules.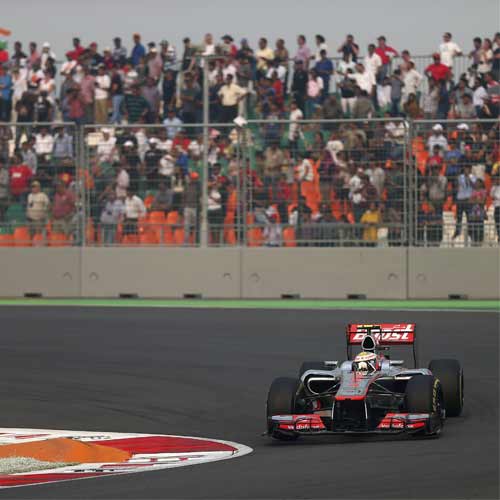 If the driver line up for 2014 has some fans waiting for the season to start with former champions Kimi Raikkonen and Fernando Alonso in the Ferrari stables, the new rules have doused the enthusiasm of many fans.
With a few seats in various F1 teams up for grabs, the driver market movement has become very intense at the moment.
The new rules state that from 2014 onwards teams and drivers will score double points at the final Grand Prix of the season (which next year takes place in Abu Dhabi).
According to the new rules, 50 points instead of 25 will now available to the driver who wins the final race.
Four-time F1 champion Sebastian Vettel came out to speak strongly against this new scoring system as he said he was not in favour of it as the consistency of drivers who worked hard at the start of the season would be nullified by the new system.
Another new rule states that drivers can now choose their own numbers. This means that drivers can choose their race number, between 2 and 99, for the duration of their career in the FIA Formula One World Championship.
Number 1 will be reserved for the current world champion, should he choose to use it. If more than one driver chooses the same number, priority will be given to the driver who finished highest in the previous year's championship.
Other new rules include a cost cap and the use of V6 engines instead of the V8s that were used which means less horse power.
The double points at the last race and driver numbers rule seems to have not gone too well with fans.
Tanya Martin, 30, a business woman said, "The double points is really a bad idea. The thrill of F1 will be lost, it is a championship not a one race thing. Bad decision by the FIA."
Shane Gael, 24, a singer said, "The new points system is very bad for the sport, the deserving person may not end up being champion as the last race is a lottery. The driver's picking car numbers is a little too weird as a new driver can't take a number till the person who has the number retires."
Pritam Pande, 32, an architect said, "The idea of giving double points in the last race is foolish rather than smart. The idea of the entire points system is defeated by it."