Bluewater comic series has released a comic series based on the life of 19-year-old diver Tom Daley.
Daley won a bronze medal at the London Olympics in 2012 and is seen on the cover of the comic series in a he-man pose underwater in a diving pool as he waves a Union flag.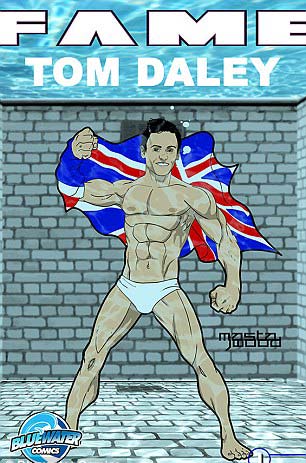 The comic explores the diver's life, his role as a pin-up boy of British sport and how he coped in 2011 with the death of his father Robert from a brain tumour and his TV presenter role on ITV celebrity diving show, Splash!
The comic is part of Bluewater's Fame series.