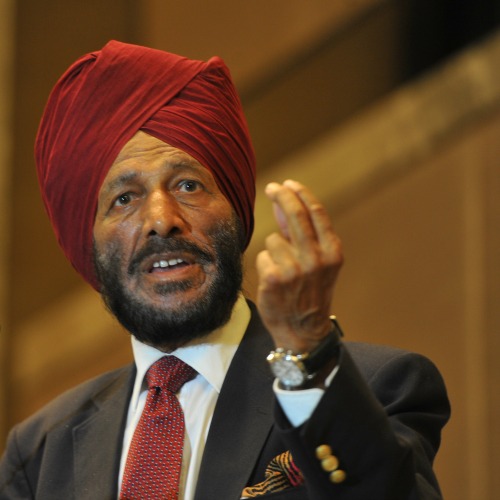 Former Indian athlete Milkha Singh today condemned the arrest of Indian officials in Glasgow on the last day of Commonwealth Games (CWG) 2014.
Criticising the incident, Singh said that not only he, but the entire nation is upset over what the officials have done in Glasgow, adding that Prime Minister Narendra Modi's Government should take strict action against them and ban them from going abroad.
"Modi's government should take action against it and shouldn't spare those two officials who have misbehaved there, and have put a stigma on our country's name, so that the coming officials whenever they go with the team get a lesson from it," said Singh.
"The sports ministry and the Indian Olympics Association (IOA) who have sent these officials will have to see what kind of investigation needs to be done against them, so that in future, they send such officials who don't embarrass the country," he added.
He also said that the morale of players shouldn't go down due to such cases and appreciated the players for bringing pride to their parents and the nation.
Yesterday, two senior Indian Olympic Association officials, including its secretary, Rajeev Mehta, were arrested in Glasgow one for alleged sexual assault, and the other for drunken driving.
While Mehta was arrested for driving in a drunken state, wrestling referee Virender Malik was booked for sexual assault. The two accused will be brought before a court today.
India currently stands at the fifth place in the Glasgow Commonwealth Games with an overall total of 61 medals that includes eight gold, 16 silver and nine bronze medals.