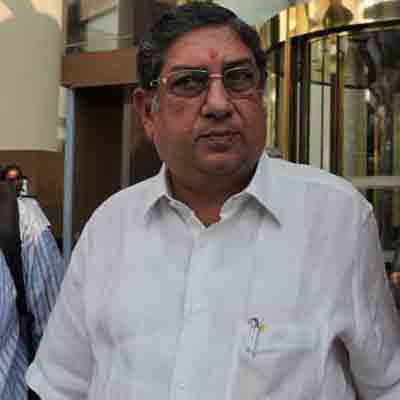 N Srinivasan is not stepping down as president of the BCCI, according to vice-president Shivlal Yadav, in spite of a Supreme Court order asking him to quit. The BCCI will now await a court verdict on the embattled Chennai Super Kings team owner on Thursday.
Yadav said on Wednesday morning: "BCCI will wait for the top court's order to decide its future course of action." Yadav, according to the BCCI's rules, could step in as president should Srinivasan quit.

On Wednesday, Srinivasan reportedly said: "No one can force me out of BCCI. I have done nothing wrong." Pressure has been rising on Srinivasan with three BCCI vice-presidents joining former cricketers in asking him to resign and respect the Supreme Court mood.
After going through the contents of a report filed in a sealed cover by apex court-appointed probe panel, a bench headed by Justice AK Patnaik said there are "very very serious" allegations made in the report and unless the BCCI president steps down, no fair probe can be conducted. "Why is Srinivasan sticking to his chair? If you don't step down, then we will pass the order," Justice Patnaik said. The case will come up for hearing on Thursday.