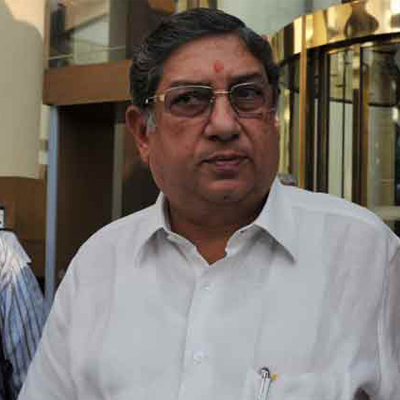 The Supreme Court of India in a ruling on Wednesday allowed Sundar Raman to continue as the Chief Operating Officer of the Indian Premier League (IPL) 7. N Srinivasan, who was named in the IPL spot-fixing scam, can't discharge any functions in the Board of Control for Cricket in India (BCCI). The Supreme Court has also asked the BCCI and Srinivasan to respond on how to conduct a probe into the allegations made by the Mudgal committee.
The Supreme Court had reopened the hearing of the controversial role of BCCI president Srinivasan in the 2013 IPL spot-fixing and betting after the hearing of a petition related to it. Srinivasan's fate hung in the balance in the Supreme Court as the petition surfaced.
In an earlier ruling, the Supreme Court had appointed Sunil Gavaskar as the chief of BCCI, replacing Srinivasan for the period of April 16 to June 1.