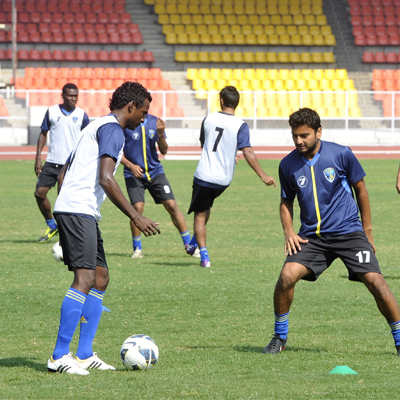 Sporting Clube de Goa and Mumbai FC were locked in a 1-1 draw in their 21st round of the I-league at the Jawaharlal Nehru Fatorda Stadium, Margao in Goa, on Saturday.
Boima Karpeh scored from the dreaded spot for Sporting (17th) while, Yusif Yakubu found the net for Mumbai FC in the 56th minute.
At the end of the round 21, Mumbai FC have added one point to their tally (20 pts), but still in the relegation zone, while the Goan outfit were stationed in fourth position with 29 points, with Pune FC and Salgaocar at 30 points, and leaders Bengaluru FC way ahead with 37 points.
It was the fifth drawn encounter for the Mumbai in the last six matches, while Sporting after their 0-4 drubbing against Dempo managed to garner one point.
It was a story of missed chances which deprived Oscar Bruzon-coached side Sporting. And Mumbai FC were lucky to get away with the draw.
"We are happy with the outcome and one point at this stage is always welcome," said Henry Picardo, the Mumbai FC manager after the match.
Stopwatch: Sporting Goa 1 (B Karpeh 19) drew with Mumbai FC 1 (Y Yakubu 56); Rangdajied 3 (T Singh 20, S Kim 35, R Martins 38) bt Mohun Bagan 1 (O Okolie 41)