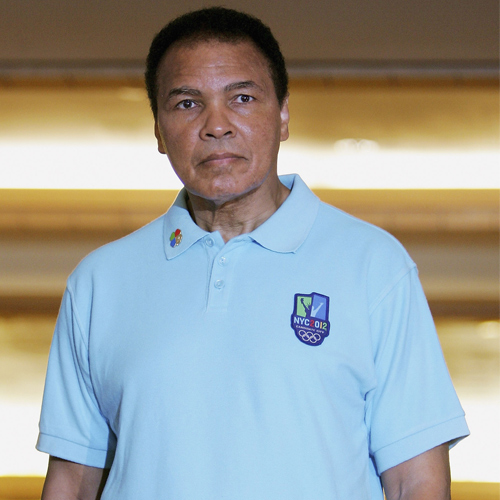 American boxing legend Muhammad Ali has reportedly joined Twitter on the golden jubilee of his first heavyweight boxing title, which he won after stopping Sonny Liston at Miami Beach 50 years ago.
Ali, who was then named Cassius Clay, stopped Liston in the seventh round to claim the world heavyweight crown at age 22, launching a career that would see him become a global sports icon.
According to Sport24, Ali posted his first Twitter message on Feb 25, with the hashtag AliTweet and a message 'I shook up the world against Liston, now 50 years later I'm taking it to Twitter', adding that the tweet also contained a link to a photo of him screaming with his arms upraised seconds after the historic triumph.
The legend's official website prepared to launch a Twitter quote of the day, collecting the wit and poetry from Ali's impressive career, including such lines as 'float like a butterfly, sting like a bee'.
The Muhammad Ali Center, a museum in his hometown of Louisville, Kentucky, posted the Twitter message, 'Today marks 50 yrs since Ali became heavyweight champ! He shook up the world!' with a link to a YouTube video of highlights of the Liston fight.
The Center also rewteeted a photo image from the fight with Ali landing a left hook to the face of a bloodied Liston, the report added.