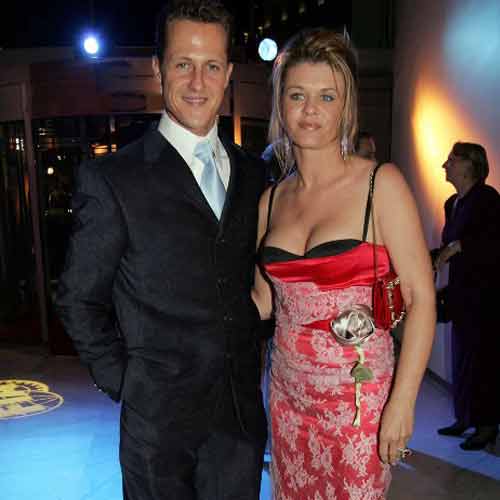 F1 champion Michael Schumacher's lucky amulet, which he took with him on every race, has been placed beside his hospital bed by his wife Corinna.
Doctors said that the seven-time F1 champion was showing slight signs of improvement and had had a second operation, but he remained in a critical condition, News.com.au reports.
The ceramic amulet was given to him by his wife after they wed in 1995, inscribed with the initials of family members.