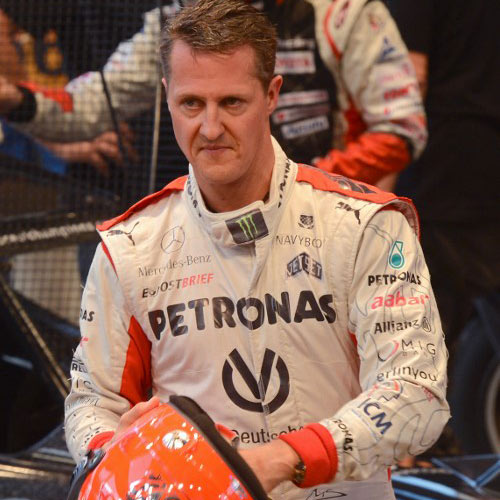 Formula One Champion Michael Schumacher's fate remains unclear a month after he sustained severe brain injury during a ski accident in the French Alps.
Schumacher met with the accident on December 29 and since then has been in the intensive care at a French hospital, where he is in a medically induced coma.
According to the Sydney Morning Herald, the former racer had been sedated and his body temperature cooled to about 35 degrees to ease the risk of further damage to the brain, but surgeons decided on the coma after operating on Schumacher's brain.
After undergoing twin brain surgeries last month, there has been no update on his condition since January 17.
However, spokesman Sabine Kehm has said that Schumacher is still 'stable' and that his family had complete trust in his treatment.
Meanwhile, medical experts have explained that in complicated cases like Schumacher's, it is important to ensure that the patient and the brain are at rest and using artificial respirator to oxygenate the brain.
A professor of neurosurgery at the University Hospital Centre in Nancy, eastern France, Gerard Audibert, said that artificial comas can last a long time, but once the pressure within the skull has stabilized at a normal level, sedation levels are scaled back and patient returns to consciousness, but it is not exception for him to not revive.
Messages from colleagues and fans have been pouring in since the accident as the seven time F1 champion undergoes muscle training at the hospital to avoid body seizing up while in coma.