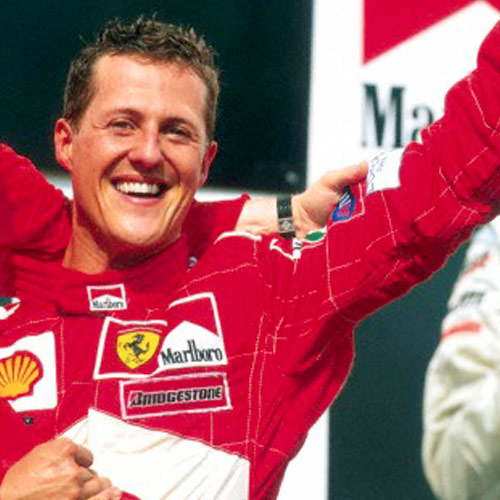 Formula One legend Michael Schumacher's wife Corinna has revealed that the German is continuing to recover from the serious injuries he sustained while skiing last year.
Corinna is of the opinion that Schumacher is on the mend and described his improvements as encouraging, Stuff.co.nz reported.
Corinna has offered her first public comments since her husband, 47, suffered a serious brain injury in a December skiing accident, saying that it is getting better, slowly certainly, but in any case it is improving.
The improvement in the condition of the seven-time world champion's improvements has come since he emerged from his coma and being moved to a Swiss hospital last month after spending 170 days in an induced coma in hospital in the French city of Grenoble after the accident, the report added.