World Squash Federation (WSF) president N Ramachandran was elected unopposed as the president of the Indian Olympic Association (IOA) on Sunday.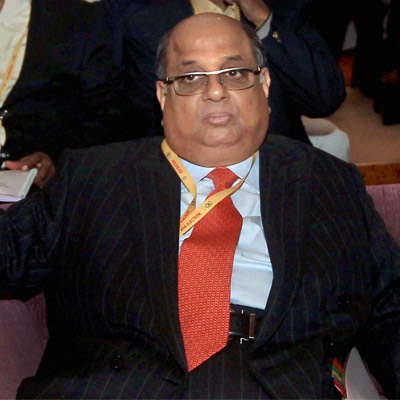 With the Sochi Winter Olympics on right now and the Indian trio of Shiva Keshavan, Himanshu Thakur and Nadeem Iqbal being unable to unfurl the country's flag thanks to a ban due to corrupt officials, good news comes as a new Indian Olympic Association or IOA president has been elected.
On Sunday, World Squash Federation (WSF) president N Ramachandran won the elections unopposed. The polls may pave the way for India's return to the Olympic fold since suspension by the International Olympic Committee (IOC) in December 2012. The IOA elected a number of tainted officials to key posts and so faced suspension from the elite body.
Abhay Singh Chautala and Lalit Bhanot were barred from contesting on the ground that they have been charge-framed by a court of law.
N Ramachandran is a former Squash Rackets Federation of India (SRFI) secretary general. He is also the brother of Board of Control for Cricket in India (BCCI) supremo N Srinivasan. Ramachandran was elected treasurer of the Indian body in 2012 before the IOA was suspended.
Since these elections have taken place after February 7 when the Sochi Olympics opening ceremony happened, the Indian athletes are competing as independents.
Kho Kho Federation of India president Rajeev Mehta and All India Tennis Association chief Anil Khanna were elected secretary general and treasurer respectively. The duo also won unopposed.
Sports fans will be hoping to see the Indian flag flying high at the Rio Games in 2016 after we missed the chance at Sochi.